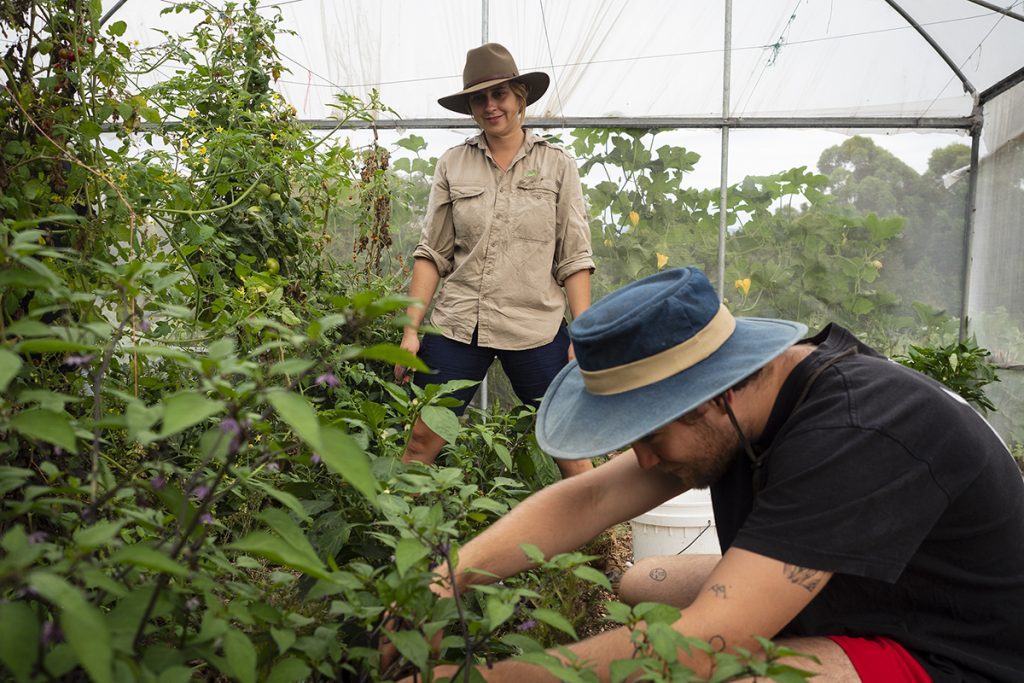 Need a quick vegan dinner for your friend coming over that's gluten free, nut free and vegan? Look no further – locally grown vegetables at their fancy finest. Vegetables deserve to be the star of the show, especially when they are grown organically, as a part of a local urban agriculture closed loop system AND grown with nothing but farmer LOVE!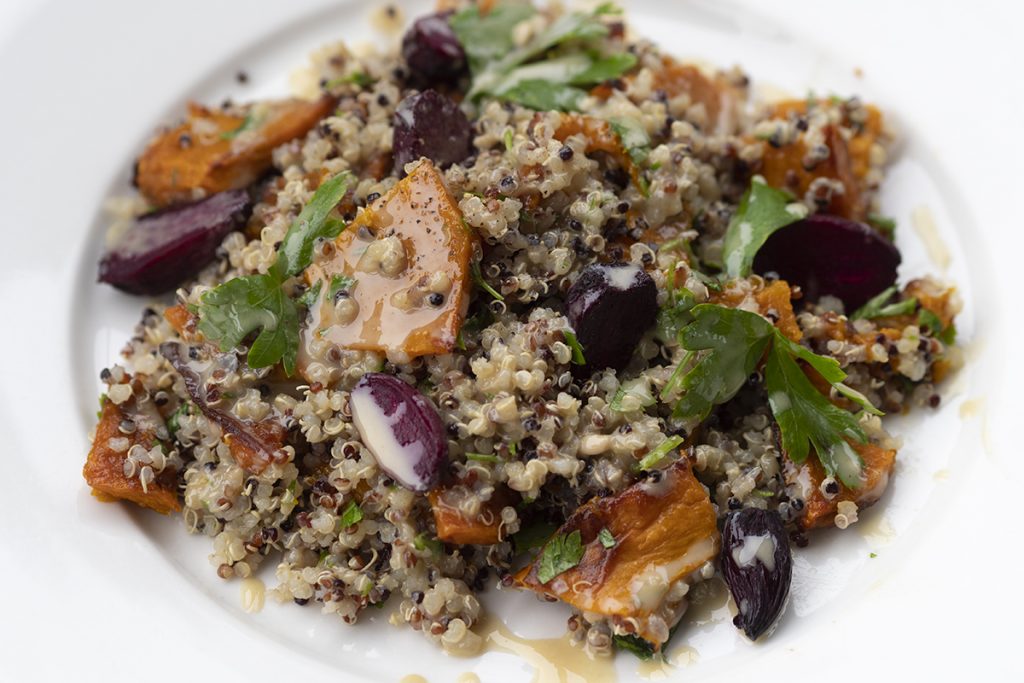 Did you know that many of our recipes featured here on the Feedback Organic blog are all budget friendly and vegetable based? Need another quick vegan recipe that's also grain free, nut free and 100% fuss free? If the recipe isn't, it will be easily adapted with just a couple of tiny tweaks. You're welcome!
Pumpkin, Beetroot and Quinoa Salad
pumpkin cut into chunks
baby beetroot
one onion cut into wedges
quinoa (tri-colour used in this recipe)
flat leaf parsley
olive oil
tahini
lemon juice
salt to taste
*optional extra grilled haloumi
Firstly cook your quinoa and set aside when done. On a baking tray place your pumpkin, onion and beetroot, add a good drizzle of olive oil and roast at approximately 200C until soft. Mix to combine, quinoa, chickpeas, flat leaf parsley, balsamic, onion, beetroot and lastly pumpkin (as it's the the softest).
BUY A FEEDBOX AND SUPPORT LOCAL URBAN AGRICULTURE
---
What's in season for April 2021?
Beetroot . Basil . Cabbage . Carrots . Cucumber . Dill . Eggplant . Lettuce
Potatoes . Pumpkin . Onions . Parsley . Radishes . Salad greens . Spring Onions . Swiss Chard . Tomatoes . Zucchini
Passionate about supporting local food production? Love connecting with community? Subscribing to a vegetable box like FeedBox is a great starting point.
---
At Feedback Organic we acknowledge the traditional owners, custodians and elders past and present of the Awabakal and Worimi people — land on which we farm and come together as community.