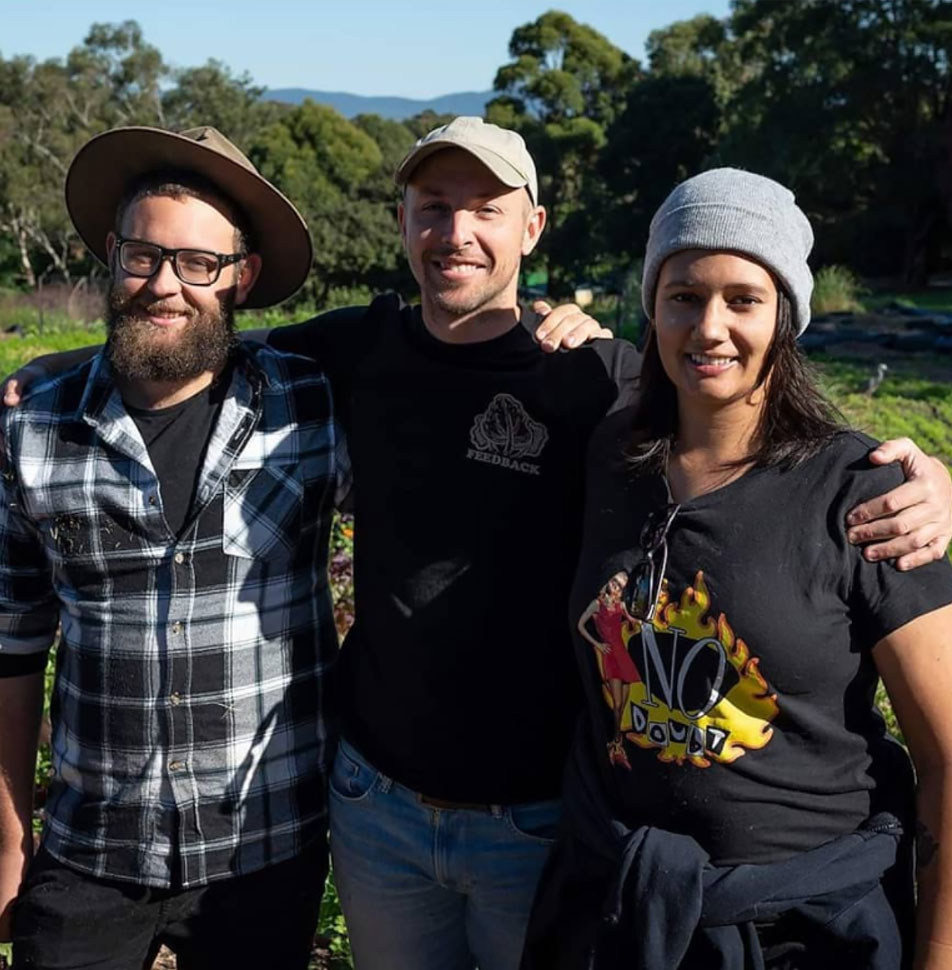 who we are
Feedback Organic's Story…
---
the feedback organic story
After years spent working in the hospitality industry, David Sivyer left Sydney to return to work on his family's farm. It was there that he had the idea for Feedback Organic, to use the food waste that he knew was so abundant in restaurants and cafes as a resource. Scraps and spoilage could be turned into compost and used to condition the farm's soil. Plus, composting reduces the production of greenhouse gases that occurs when organic matter is sent to landfill. Not only could this food waste yield more food, but it would be better for the planet too.
David started a collection service around Maitland, talking about the potential of food waste with chefs and business owners who agreed that there must be a better way. Soon he discovered that Feedback Organic wasn't just making compost. It was building a community and spreading awareness of the importance of sustainable food systems.
Today, Feedback Organic has grown into a not for profit that converts food waste into produce and runs behaviour change programs that champion circular urban agriculture. Our accessible, collaborative and engaging programs reconnect people with the value of food. On urban farms David and our team of young farmers and volunteers create community-based solutions to the social issues of food waste and unsustainable food production. Food waste becomes nutrient-rich compost which grows produce that is sold back to the community whose soil we share.
Feedback Organic have partnered with OzHarvest, the Ellen Macarthur Foundation, BioPak, BioBag, Remondis, the NSW Environmental Protection, local councils, cafes and restaurants to make this happen. We're doing it because a third of food in Australia, and the world, is wasted and contributes to just under 10% of the global greenhouse gas emissions.
But we can be a part of the solution. Together we can change behaviours and build a better food system by supporting local approaches to global issues. Together we can grow food's future.
---
david sivyer
I started Feedback Organic in 2013 with a vision to create a better food system with less impact on the environment. Since then, we've built thriving urban farms in Newcastle, transformed tonnes of food waste into nutrient-rich compost and supplied tasty and nutritious produce to hundreds of households across the Hunter region. Along the way, we've employed locals, delivered education programs and fostered social connectedness across our local community.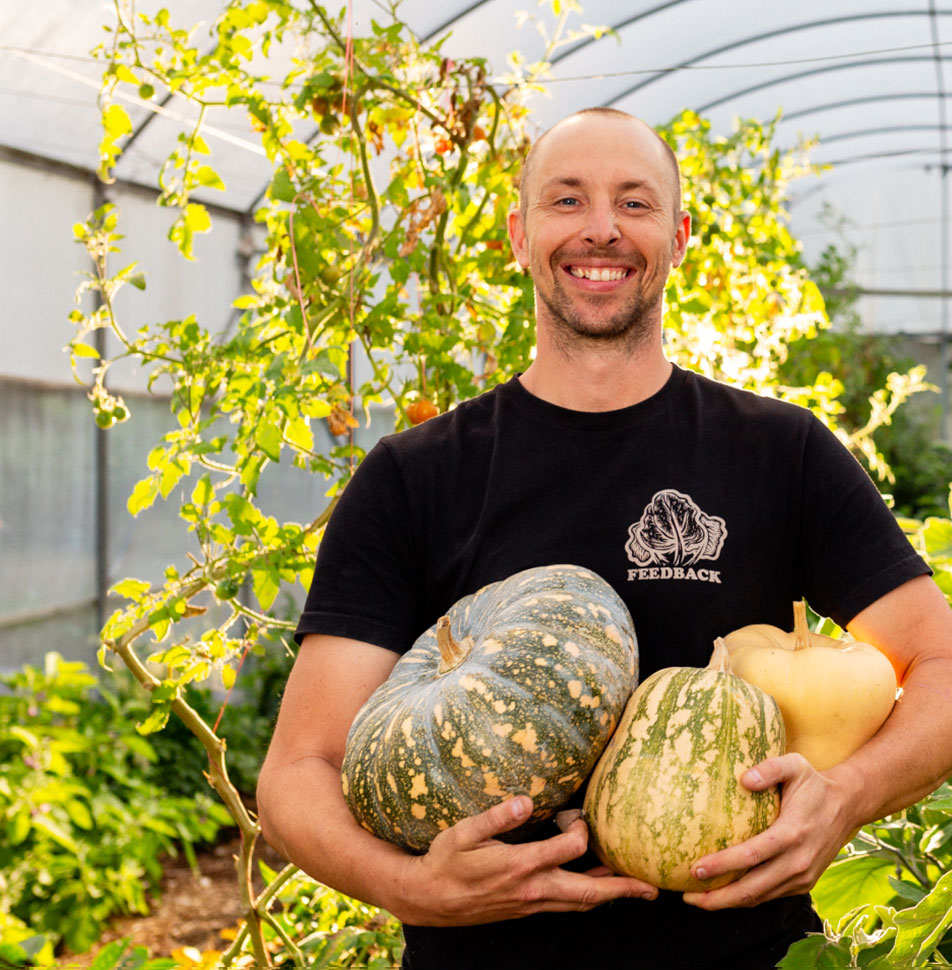 It's a journey that has taught me so much, and now through my connection with local schools and community groups, it's focused me on teaching others about the benefits of closed-loop food systems and inspiring them to reconnect with where food really comes from.
Farming is in my blood. I grew up near Barrington Tops in rural NSW on a fifth-generation family farm. My connection to the land and the knowledge and skills learned from my dad (Peter) have indelibly shaped me as a person and been instrumental in the success of Feedback.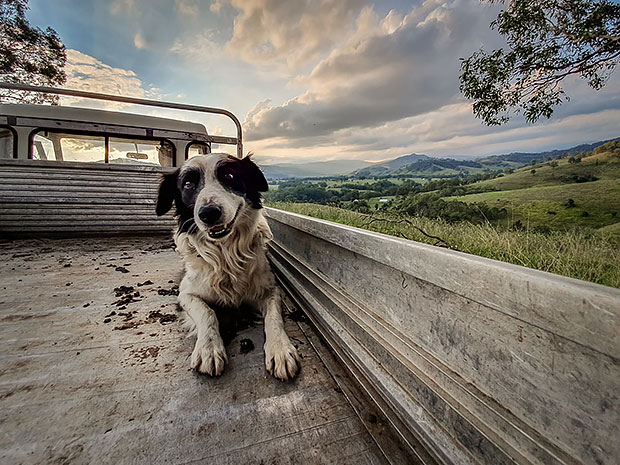 Feedback began in response to the climate emergency and the need to change how we produce and consume our food. 30% of the food grown in Australia ends up in landfill contributing 10% of greenhouse gas emissions. I needed to show how things could be done differently and so I started collecting food waste from local cafes & restaurants and composted it on the Family Farm.
From there, things grew quickly. I started my first urban farm in Maryville as part of the Hunter Research Foundation in the inner suburbs of Newcastle and set up a household food waste collection system whilst running community workshops teaching locals how to compost, grow, and be more resourceful with food. I employed talented locals to oversee the farming operations and deliver produce to customers across Newcastle, which enabled me to start teaching school kids and university students about our circular urban agriculture model.
To date, Feedback has diverted more than 2 million litres of food waste from landfill and produced more than 40 tonnes of sustainably grown, organic food enjoyed by local Families. We've built a loyal customer base, growing the business to an annual turnover of $160,000 and we've been the catalyst for 3 additional farms in the area with their beginnings at Feedback Organic. We've cultivated a strong network of advocates and supporters and Feedback has been recognised by the Federal Government, the University of Newcastle, Lake Macquarie Sustainability Awards and others, for our impact within the local community.
I'm immensely proud of all we've achieved, and it's just the beginning. The heightened focus on food security, local sourcing, healthy eating, food waste and community connection presents a significant opportunity for Feedback, and we have exciting plans to increase our impact.
---