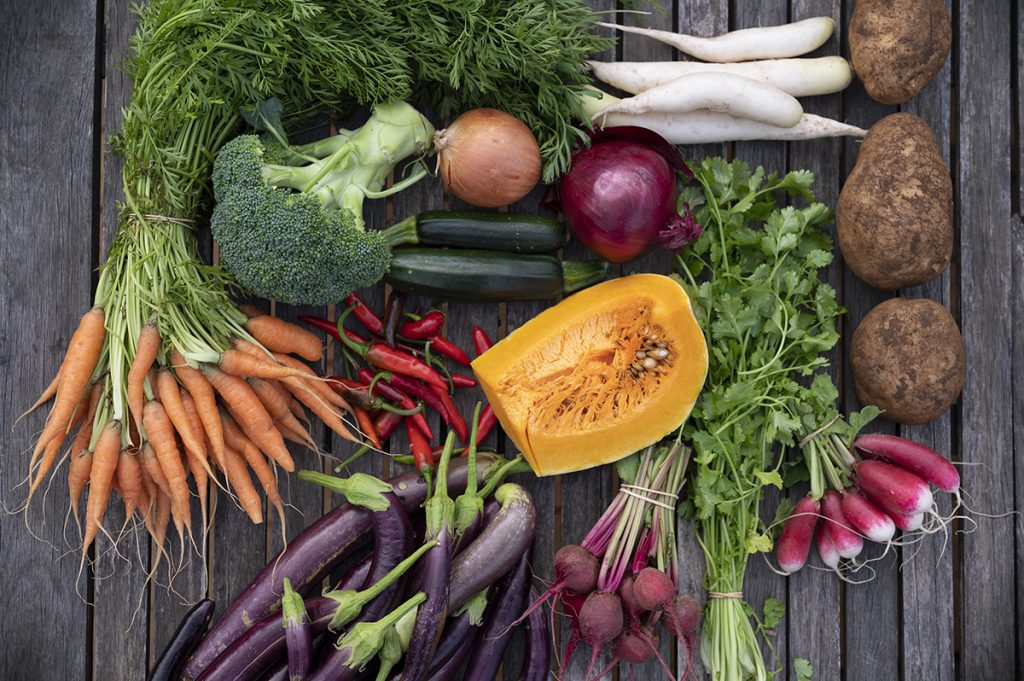 What's in the FeedBox this week?
Broccoli . Coriander . Pumpkin . Daikon . Onions . Silverbeet . Eggplant . Radishes . Baby Beets . Chillies . Potatoes . Salad greens .
Got a shelf full of passata thanks to some pandemic grocery shopping? With good reason too, as a bottle of passata certainly holds a wealth of tasty dinner options. That tomatoey goodness teams up decidedly well with eggplant. Bung in a few spices, whack it all together with a little egg or fetta and voila, dinner is- done!

Pandemic Eggplant Passata
Ingredients: 
eggplant
onion
bottle of passata
teaspoon or so of cumin
teaspoon or so of coriander
teaspoon of sweet smoked paprika
olive oil
salt
fetta
fresh coriander
Instructions: Chop up your onion, cook them up with a couple of glugs of olive oil and add your spices. Add your chopped eggplant, and passata, whack the lid on and let it cook down slowly. Really slowly. (Don't bother checking it before at leat 45 minutes have gone by.) It's done when it's all soft and smells amazing. Eat as is with wraps, rice or fancy it up a bit by adding fetta and an egg baking it in the oven. Sprinkle a little extra coriander as that stuff is good for you!
Need some more dinner inspiration? Give one of these recipes a crack.
For coriander- Roasted Vegetables with Pebre
For coriander, daikon, radish- Kickin' it Tofu Salad
For pumpkin- Spiced Pumpkin Scones