What's in the FeedBox this week?
Broccoli . Onion . Coriander . Pumpkin . Daikon . Silverbeet . Eggplant . Radishes . Baby Beets . Chillies . Salad greens . Potatoes .
Thank you for the feedback on Feedback! Rightio, thanks for hanging in with us people- you've given us feedback and we've listened. While this little chapter of life remains an odd one, one thing can be certain, you've let us know what you would like in the FeedBox and we are here to make that happen. While you might have to hold on to your radishes, daikon and baby beets a little longer, just around the corner we have snow peas, spring onions and rhubarb- and they are all looking mighty fine! In the mean time, fancy a cuppa and a slice of cake to go with it?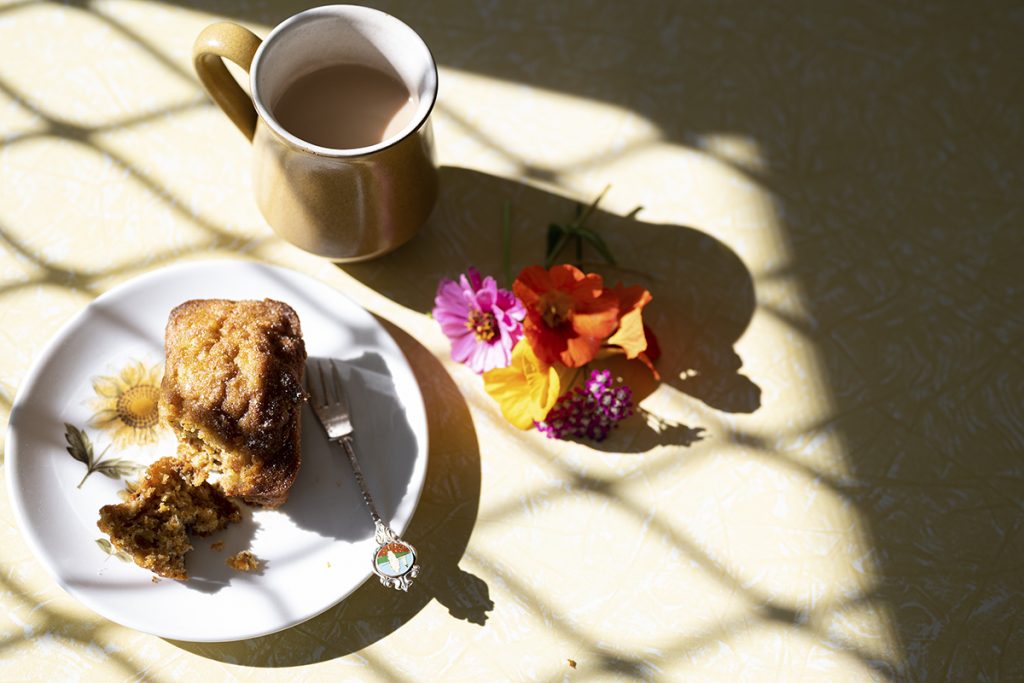 Nutty Carrot Cake
A shift in the seasons calls for cake and steaming cups of chai (and an extra big hug to all the mums out there). Happy Mother's Day!
2 cups grated carrots
3 eggs
250mls grapeseed oil
1 cup brown sugar
1⁄2 cup of roughly crushed walnuts
1 teaspoon cardamom
1 teaspoon cinnamon
1 teaspoon vanilla
1 1⁄2 cups self-raising gluten free flour (wholemeal spelt if GF not needed tastes great, just pop in some baking powder as well)
Whisk eggs and oil together, and then whisk in sugar, cardamom, cinnamon and vanilla. Stir through nuts and carrots, then fold through flour. Grease and line cake tin. Bake individual cakes at 180C for approximately 25- 30 mins or longer for a whole cake. Ice it if you fancy.
Need some more dinner inspiration? Give one of these recipes a crack.
For coriander- Roasted Vegetables with Pebre
For coriander, daikon, radish- Kickin' it Tofu Salad
For pumpkin- Spiced Pumpkin Scones