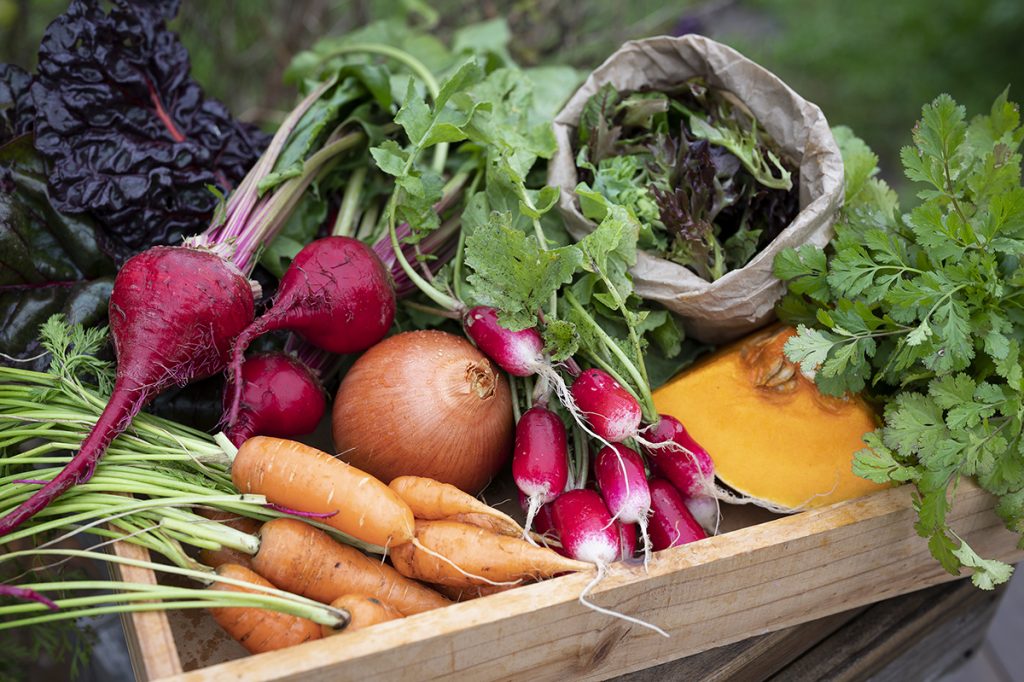 How to use your FeedBox –
fresh, local and seasonal produce!
The FeedBox is enough vegetables to make a couple of straight up hero dishes with most of your produce and the rest of the vegetables seeing you through a couple of cheeky little side additions.
Guide: ½ cup of cooked vegetables or 1 cup of salad or raw veg is generally one serve. As an adult you want to be aiming for 5+ serves each and every beautiful day.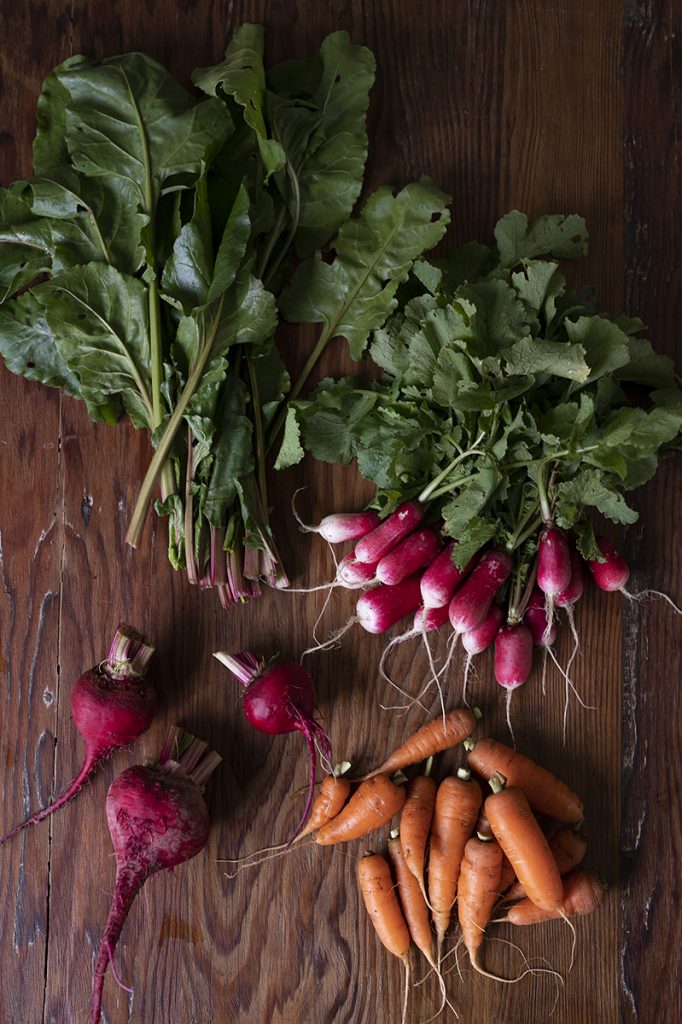 1/ What's in the FeedBox?
Lay them all out on a table or kitchen bench and have a good look at those beauties. If there is something unfamiliar in there, have a look at the list below or on the blog for some helpful, easy recipes. 
2/ Plan your meals
While you certainly don't have to go through any detailed planning of all your meals, your vegetable box works best when you can map out a vague plan (if only creating a rough order of when to eat them). Your FeedBox will always have a seasonal mixture of things like leafy greens, brassicas, carrots, pumpkins, potatoes etc. All dependent on availability and what looks best on the day. In a nutshell, the way you would load your vegetables into the fridge, is how you would eat them in priority. Leafy greens? Yep, you want those lovelies packed on top of everything else and eaten first. Potato and pumpkin? These guys will last the longest and can be packed in first to your fridge.
3/ Get to know your seasons
While regular supermarkets have given us the ability to eat summer in winter, and winter in summer- your FeedBox doesn't work like that. Expect seasonal produce handpicked in its tasty prime, importantly this is when you can expect peak flavour and nutrients.  
4/ No waste
Ultimately this is what Feedback Organic is all about- a complete no waste system. The majority of your FeedBox can be eaten, roots to shoots. What can't be eaten, things like peelings or food scraps can be placed in your FoodCycle bin. Which just leaves your box- flatten and simply leave out for delivery.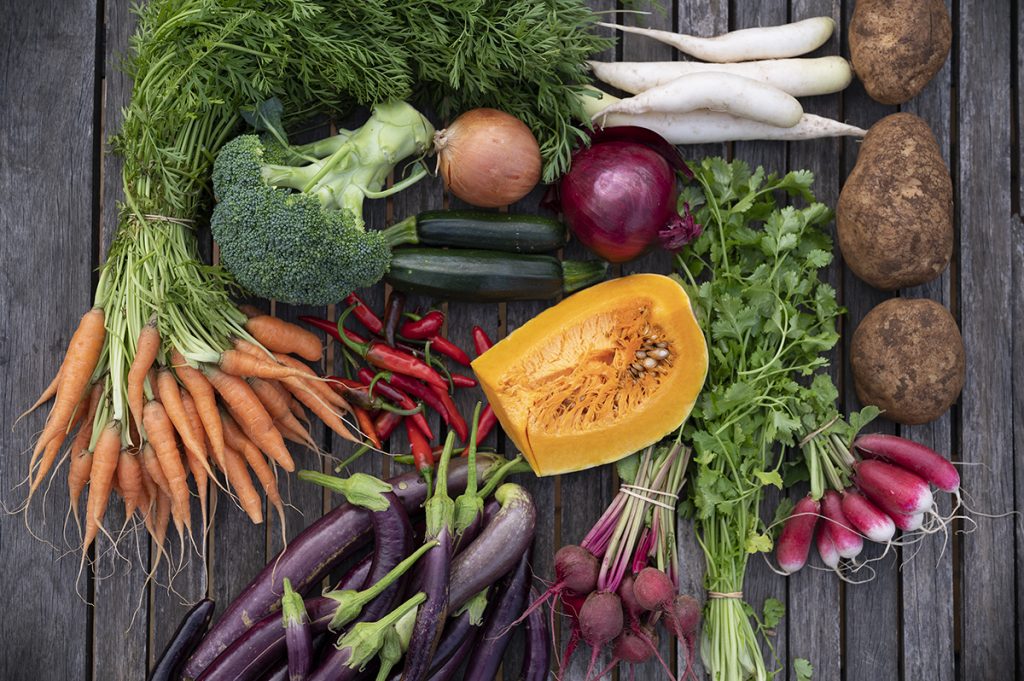 What's in season?
Each month we will highlight all the vegetables that are in season. Whether it's summer, autumn, winter, or spring, each period with it's own distinctive difference in both growing and in eating.
Local Just Been Laid Eggs are also a wonderful edition to your vegetable box if you choose.
Healthy, tasty vegetables at your door, subscribe to a FeedBox.