Love to eat local?
Don't forget our Farmily Picnic coming up! This is a free event, that's all about connecting with other keen foodies who want a say in their food's future (while eating some delicious food of course!) What to bring? Your favourite dish (with recipe if you would like!)
Fermented, pickled, roasted and baked all delicious creations are most welcome.
---
Sunday 29th November
73 Main Rd, Cardiff Heights NSW
---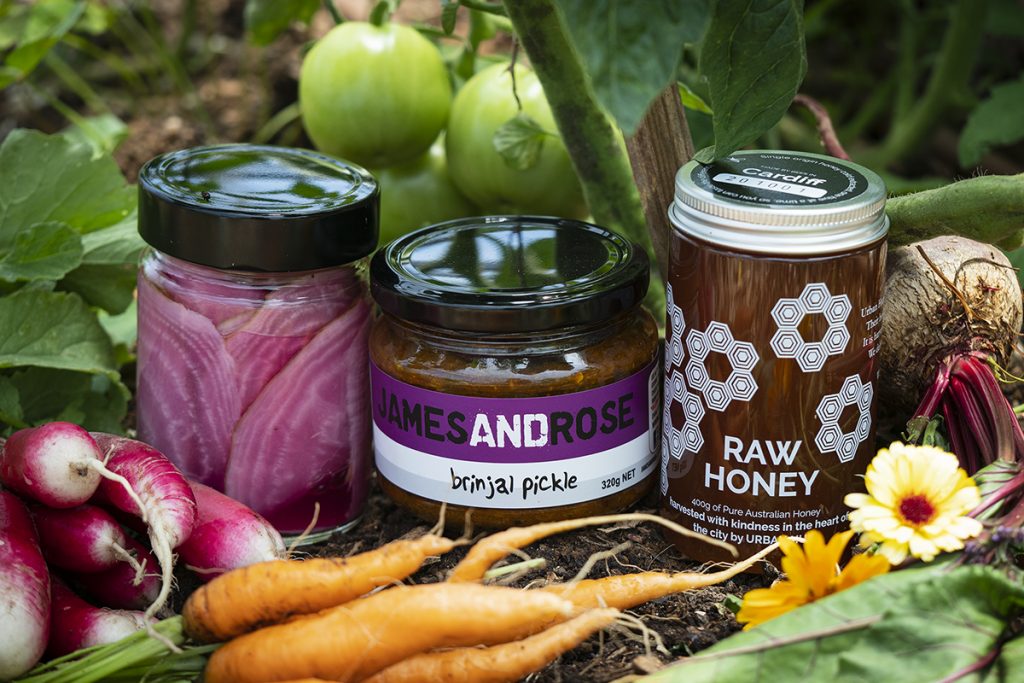 Eat Local with our Seasonal Local Legends — nothing shows love like giving locally grown and produced food!
Together with local legends Urban Hum, Whole Food Family, James and Rose, we are offering a home delivered Seasonal FeedBox that highlights not only some of Feedback's finest handpicked seasonally grown produce but also some mighty fine delicious goodies from our locally loved food community. This extra special Feedbox is available as a one off or if you are already one of our regular subscribers and are keen for your taste buds to dance – you can simply add in a Seasonal Local Legends Extras pack.
Orders now being taken! (Last orders taken Monday 14th Dec for delivery Friday 18th and Wed 23rd December.) Send us an email, direct message or give us a call and choose between:
One off Seasonal Local Legends FeedBox $87
Seasonal Local Legends EXTRAS ONLY $37
---
This dish will take you as long as it takes to cook your pasta of choice – not long! With dinner sorted, it leaves a little more time perhaps to go fix a cheeky G&T to to go with it.
Eat Local – Zippy Zucchini Pasta
2 x large zucchini grated
1 cup of frozen peas
1 handful of ripped basil leaves
olive oil
2 cloves of garlic
salt to taste
pici pasta or another similar toothsome pasta
finely chopped chilli
crumbly fetta, bocconcini or large fresh mozzarella
In a medium pot, heat your olive oil and gently fry garlic for a couple of minutes, add grated zucchini, frozen peas and salt to taste. Continue stirring, cook vegetables through for five or so minutes. In the mean time cook your pasta — don't scrimp on the pasta here – it's a simple dish, that deserves a fine pasta type to go with it. Once cooked, add your zucchini mixture and stir through. Serve in a bowl, adding ripped basil leaves, white cheese of choice and a little finely chopped chilli for colour and punch (if you are keen) and a little extra drizzle of olive oil.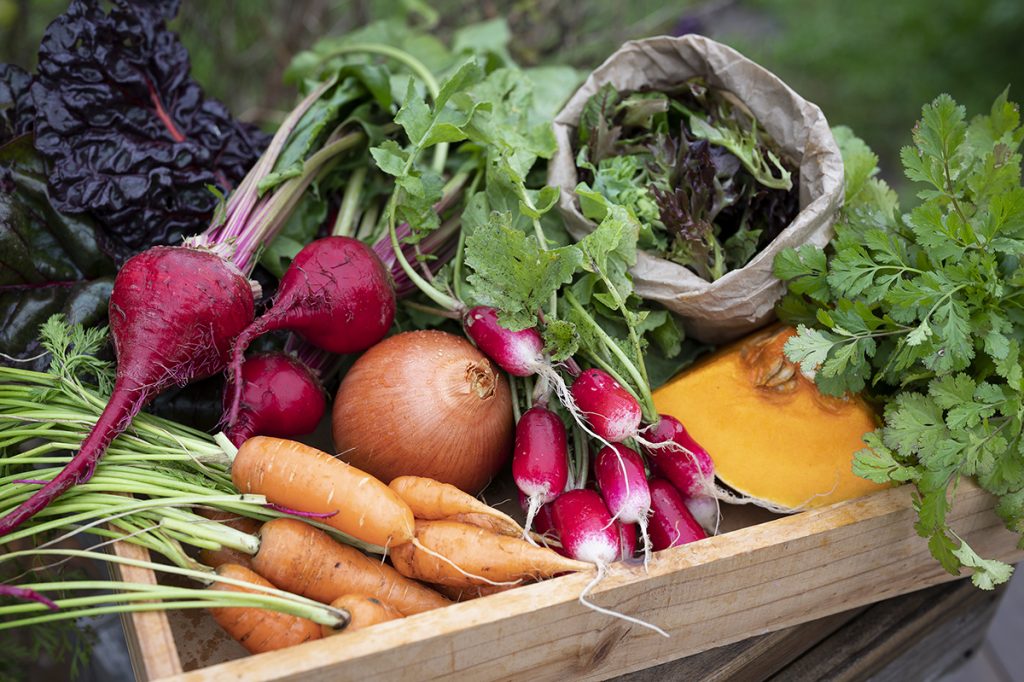 ---
What's in season for November when you eat local?
Baby Beets . Basil . Broccolini . Cabbage . Carrots . Cucumber . Lettuce
Potatoes . Onions . Radishes . Salad greens . Silverbeet . Snow Peas . Sorrel . Swiss Chard . Turnips
Subscribing to an 'eat local' delivery like FeedBox means healthy, tasty vegetables at your door!
---