Winter Open Day
Next week here at Feedback Organic we will be having our Winter Open Day for 2020 (Sunday 19th July) where there will be basketfuls of inspiration, an abundance of fresh organic produce and importantly it's an opportunity where you get to be the farmer!
Tickets include a box of some of the finest organic vegetables around, hand-picked by you (and us) and a dozen of the legendary Just Been Laid eggs. It's also just in time for the launch of our Feedback Futures School program that gets local schools to the farm.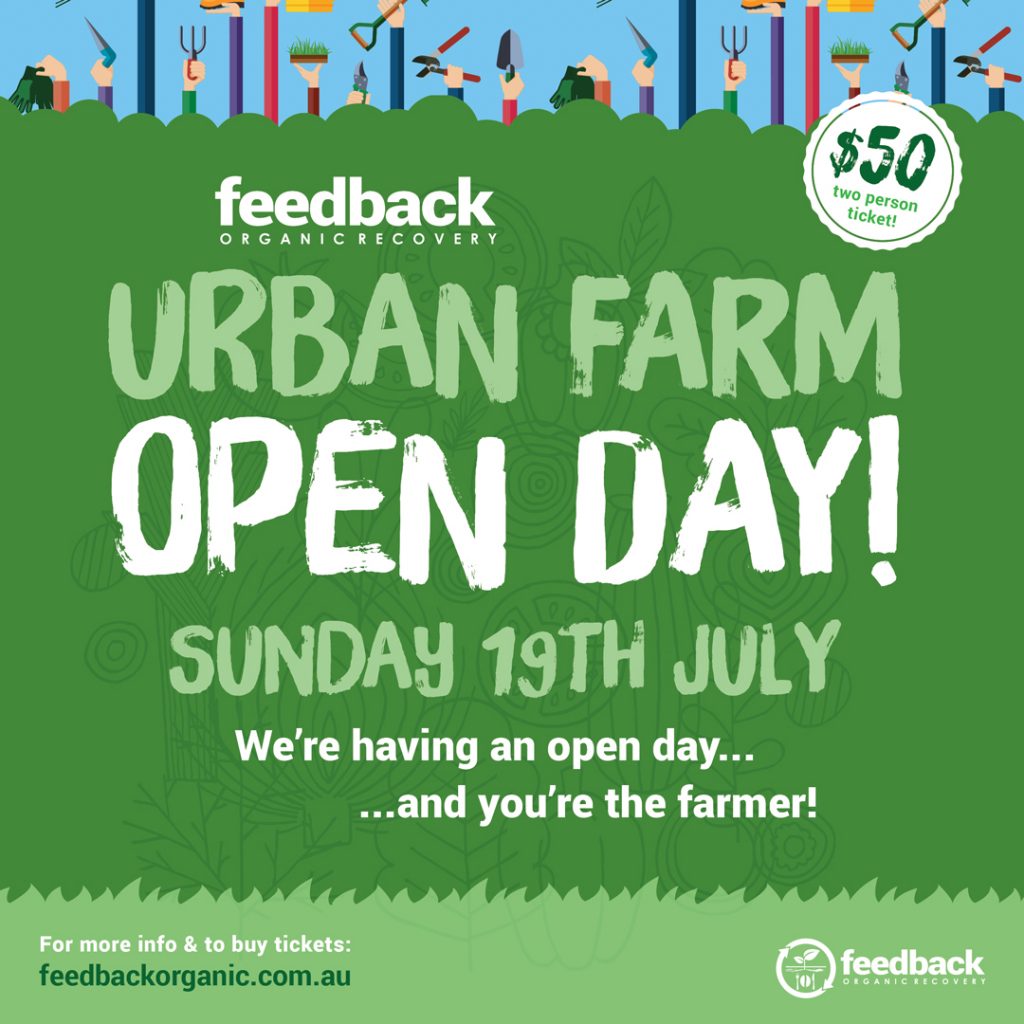 While the last few months we've had to change things up a bit, we still have the same Feedback Organic drive, the same commitment and the same dead-set rockin' environmental values. If anything it's just taken further root, making us a heck of a lot stronger. On Sunday 19th July we would like to show you that resilience by inviting you to be a part of it all!
Urban Farming right here in Newcastle
This is a day for those that are urban farm curious. For those that have been missing out on our One Hour Farmers sessions. For those that are thinking that you would like to make some climate positive steps but not sure where to begin. And also for those that in recent times have signed up to a FeedBox subscription and would love to see how the whole farm system works.
Importantly, this is your opportunity to not only see our urban farm in action, but to also harvest the finest of organic vegetables for yourself. That's straight from the ground to your dinner plate in just a few hours. All participants will have the opportunity to hand pick produce and take home a box of the most local vegetables in Newcastle (with the added bonus of some fine Just Been Laid Eggs)
With a warm sun on your back, hands in fresh dirt, our plump carrots are plucked from the ground. Surrounded by inspiring conversation and time spent outdoors, really there's no better way to spend a Sunday morning. For more details and purchase of tickets- drop by Feedback Organic Eventbrite

And a few Links of Interest on Things that Matter
What's in season for July?
Broccoli . Cabbage . Cauliflower . Coriander . Pumpkin . Daikon . Onions . Radishes . Baby Beets . Chillies . Potatoes . Salad greens .