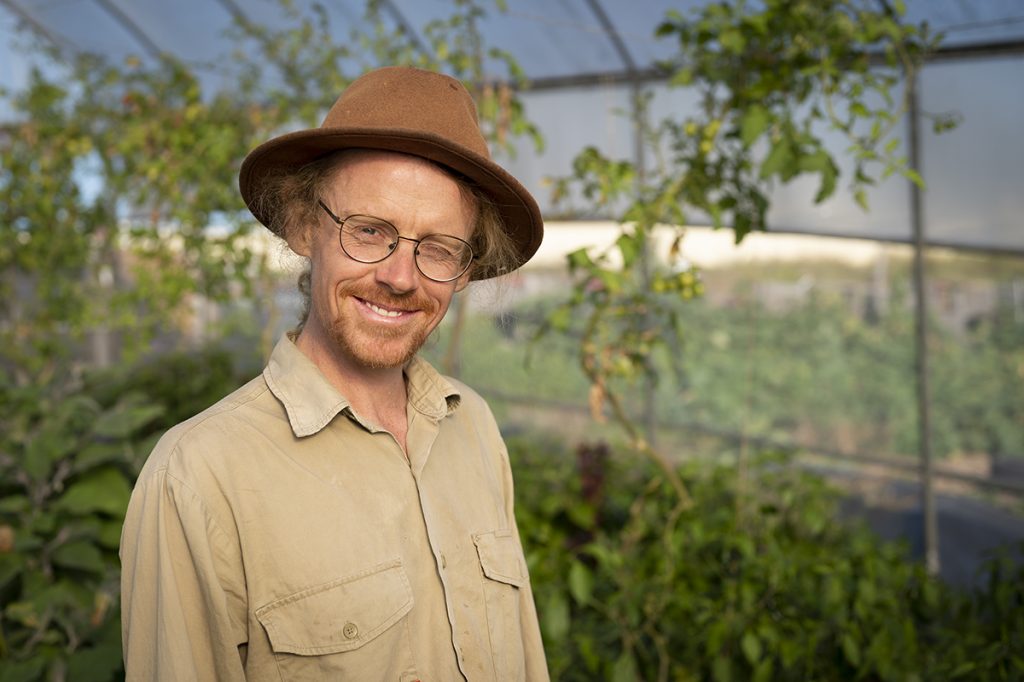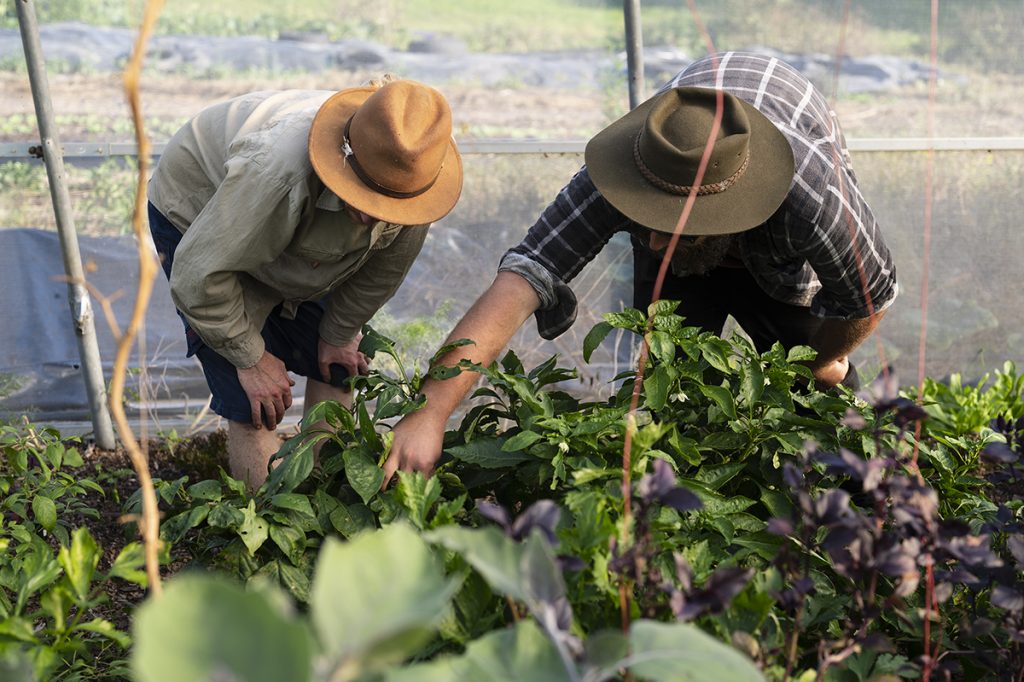 Urban Farm – Volunteering
This week we are having a quick chat with one the urban farm's regular volunteers and FeedBox subscriber — Scott! Also revisiting an old favourite recipe, trying a tasty new one and saying good bye to the last of the tomatoes and eggplants — ahh, but they've had a beautiful run! This also means hello new winter crops, we are ready for you.
What do you enjoy most about receiving a FeedBox once a week?
The produce is local, delicious and highly nutritious (grown in living organic soils!)
Favourite vegetable to eat?
So hard to choose, but I'll say carrots for their versatility.
How often do you volunteer at the farm and why did you start?
One day a week to learn more about growing food.
Do you grow any of your own food?
I'm a beginner but this year I've had some success with sweet potato and luffa.
Any go to recipes or something eaten of late that you can't get enough of?
Eggplant schnitzels, yum.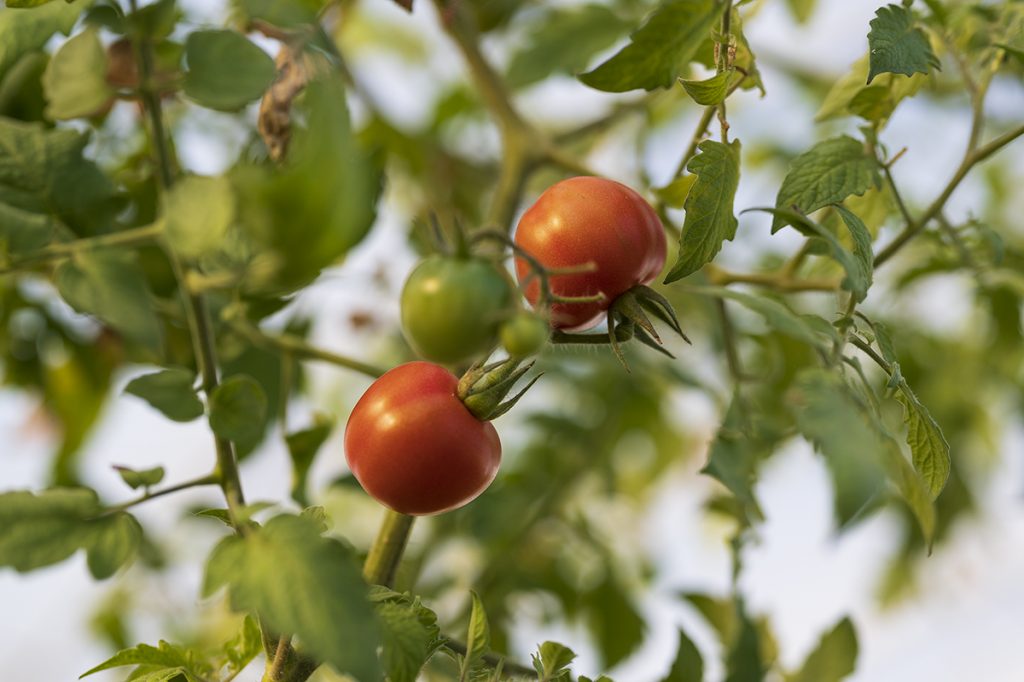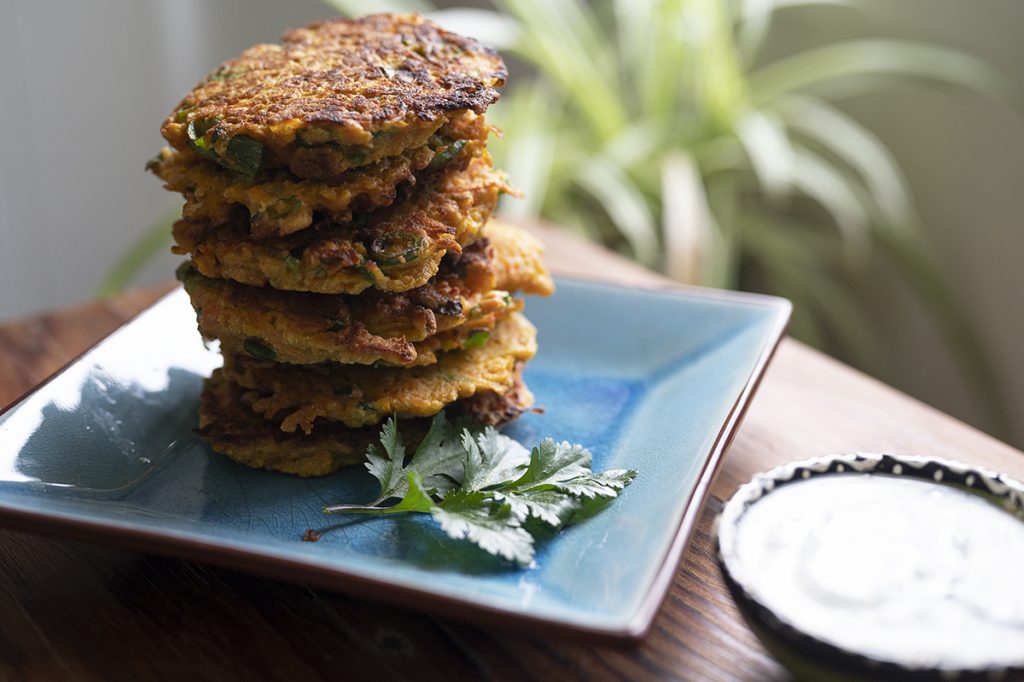 Eat well
So this week we are revisiting an old favourite recipe — the carrot fritter. Incredibly versatile and easy to whack in a whole bunch of other vegetables if you have them on hand. And if you are keen on a new recipe for eggplant schnitzel, this one does look amazing!
Urban Farm Favourite – Carrot Fritters
taking 2 cups of grated carrots
2 finely chopped spring onions
3 beaten eggs
1 cup of chickpea flour
a little diced garlic
1 teaspoon of cumin and coriander each
oil for frying
Combining spices, shallots, eggs and chickpea flour together in a large bowl. Mixing well to combine: flour, cumin, garlic, parsley and green onions in a large bowl.
Grate carrots and add those into the chickpea flour mixture. Season to taste.
In a frying pan over a medium heat and a little oil, add your batter in small amounts. Carrot fritters are ready to serve and eat when they're golden on both sides, cooked through and smelling mighty fine.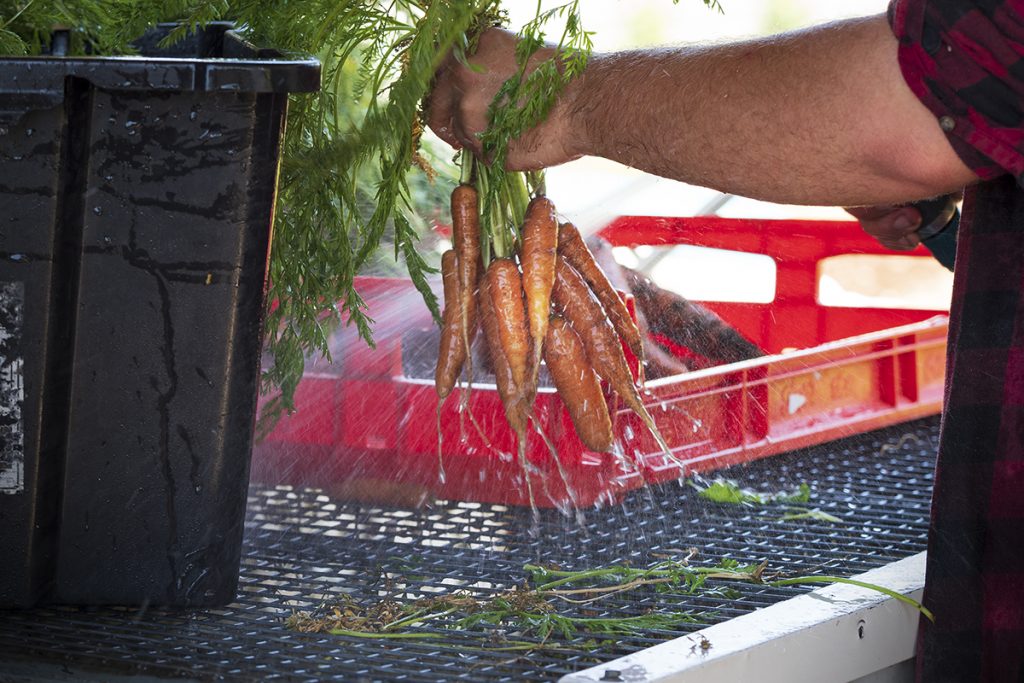 ---
Seasonal produce for Autumn 2021
Beetroot . Basil . Beans . Carrots . Celery . Cucumber . Dill . Eggplant . Lettuce .
Potatoes . Pumpkin . Onions . Parsley . Radishes . Salad greens . Snow peas . Spring Onions . Swiss Chard . Tomatoes .
Passionate about supporting seasonal produce? Love connecting with community? Subscribing to a veggie box like FeedBox is a great starting point.
---
At Feedback Organic we acknowledge the traditional owners, custodians and elders past and present of the Awabakal and Worimi people — land on which we farm and come together as community.