Spring Open Day at our Urban Farm
And what a beautiful rainy day it was! Didn't go quite as originally expected, but it was still a wonderful opportunity to connect with some of great community members – and hey, rain on our beloved vegetables is a beautiful thing.
As a community farm, Feedback is a truly unique one in which we both grow (organically) AND process compost food waste in a relatively small urban area – just 70sqm. Right here, in the heart of Newcastle, NSW. Obviously we are all keen-beans, but we do think it's an an amazing sustainable model, a method, that really is growing our community's food future. As a driving force for environmental change, it really does start with what you eat, and here at the farm? Well we eat fresh organic vegetables of course.
And on that note, lets eat!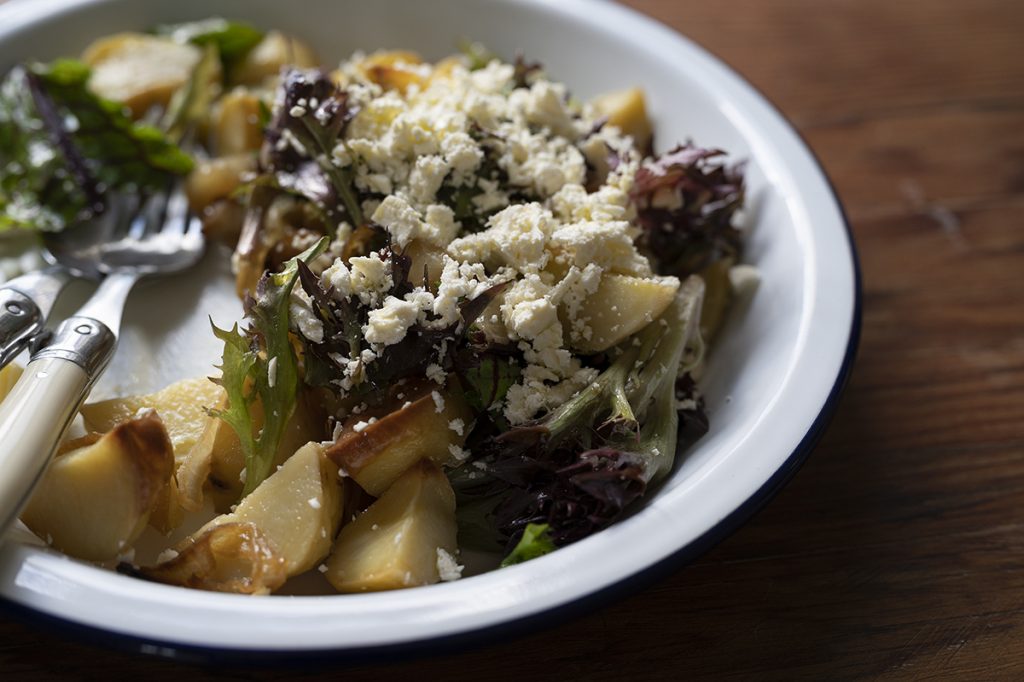 Roast Potato Salad with Fetta
potatoes
thickly sliced brown or red onion
mixed salad greens
soft crumbly fetta
walnuts (optional)
Dressing
caramelised balsamic vinegar
juice of a lemon
one teaspoon of dijon mustard
two cloves of crushed and finely diced garlic
salt and pepper to taste
Start with washing and peeling your potatoes, then cutting them into chunks, lay on a tray drizzle with olive. Thickly slice your onions and lay them on the tray as well and roast them both at 200C until potatoes are golden. In a glass jar add your dressing ingredients and give it all a good shake. In a large bowl add all your potato salad ingredients, mixing it all well through. Add some lightly toasted walnuts for extra crunch, texture and protein.

What's in season for September?
Baby Beets . Broccoli . Cabbage . Carrots . Cauliflower . Daikon .
Potatoes . Pumpkin . Onions . Radishes . Salad greens . Silverbeet . Snow Peas . Swiss Chard .
Subscribing to a veg box delivery like FeedBox means healthy, tasty organic vegetables at your door!
 Our next urban farm Open Day is on 25th October. This will our last one for the year so, if you are keen to come along tickets are now available.