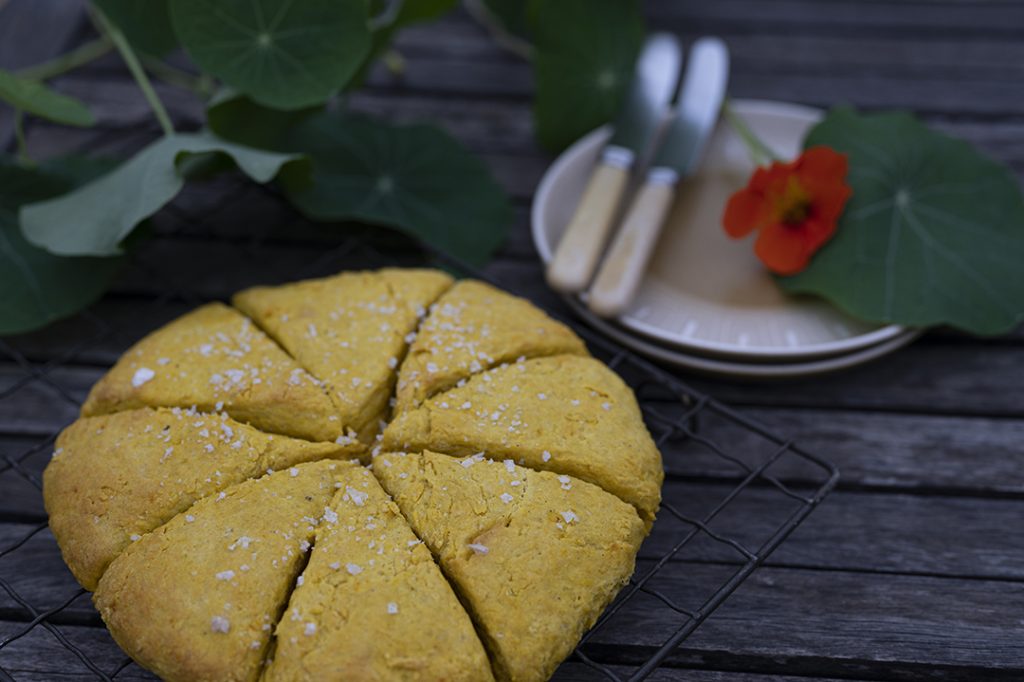 What's in the FeedBox this week?
Coriander . Pumpkin . Baby Daikon . Silverbeet . Zucchini . Eggplant . Radishes . Baby Beets . Chillies . Salad greens . Potatoes . Beans . Tatsoi .
Spiced Pumpkin Scones
Finding flour to bake with seems to be still a little tricky these days but if you do find some of the good stuff- make scones. Because scones? Well they are delicious and you really can tweak them in countless ways.
Ingredients:
50g softened butter
1 cup cooked, mashed and cooled pumpkin
1 tsp dried coriander
1 tsp cumin
½ tsp turmeric
½ tsp cardamom
1 ½ tsp salt
2 ½- 3 cups self-raising flour (depends on the water content of your pumpkin)
Instructions: Cream butter and spices together, then whisk in pumpkin and salt. Fold in flour with a knife. Turn out onto a lightly floured surface and lightly knead until dough just comes together. Make a roundish shaped circle with the dough and roughly divide. Pop it on to a baking tray and bake at 210C for about 20-25 minutes.
DID YOU KNOW?
Feedback's FoodCycle program is a local community solution that collects your food waste, turning it into compost to then be used on our urban farm. By using a closed loop system, we are diverting local food waste, while creating local, organic, minute fresh and importantly legitimately sustainable food.