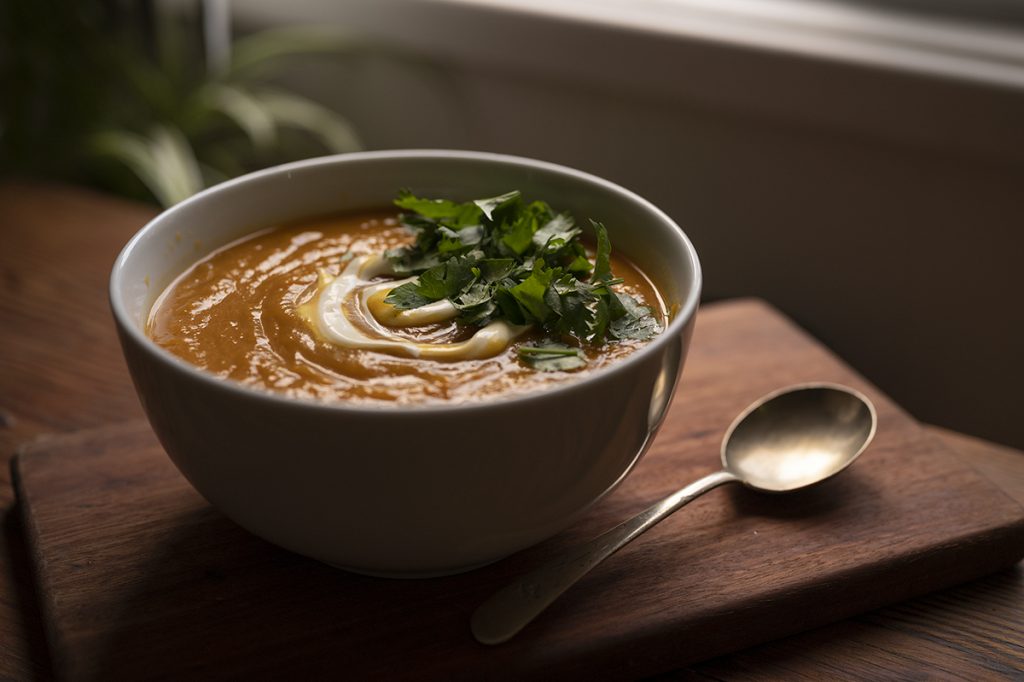 Pumpkin Soup is possibly one of the easiest meals to whiz up on a cool winter's evening, requiring about 2% of your thought process while cooking and barely warrants a recipe written really. This one really is all about the very important 'extras'.
Basic Pumpkin Soup Recipe
In a pot cook up a diced onion in a little oil, adding your pumpkin with the skin taken off and roughly chopped. Add enough stock to just cover the majority of your pumpkin and with the lid, cook until pumpkin is soft. With a hand mixer, whizz until creamy. That's it, pumpkin soup really is that simple. Now to add to the taste factor there are countless roads to travel, which is where those extras come in.
Very Important Pumpkin Soup Extras
With the onions, add garlic, ginger, and lemongrass.
Adding a teaspoon each or so of coriander, cumin, and turmeric after cooking the onions and garlic.
Stir through a can of coconut milk/cream and a good dollop of your favourite curry paste when soup is cooked through.
As a topping add a spoonful of either natural yogurt, sour cream, finely chopped fresh coriander, crushed peanuts and a dollop of sweet chilli sauce.
Need to stretch out your soup a little? Add some cooked pasta or rice. Sure, it's not really soup any longer, but will surely thwart any hunger grumbles.
Love your red lentils and think they would be great in there too? You are right, just pop them when you throw in your chopped pumpkin, making sure there is enough liquid for the lentils to be absorbed.
Haven't clocked your recommended daily intake of vegetables for the day? Pop them in too- and remember, there are no pumpkin soup rules!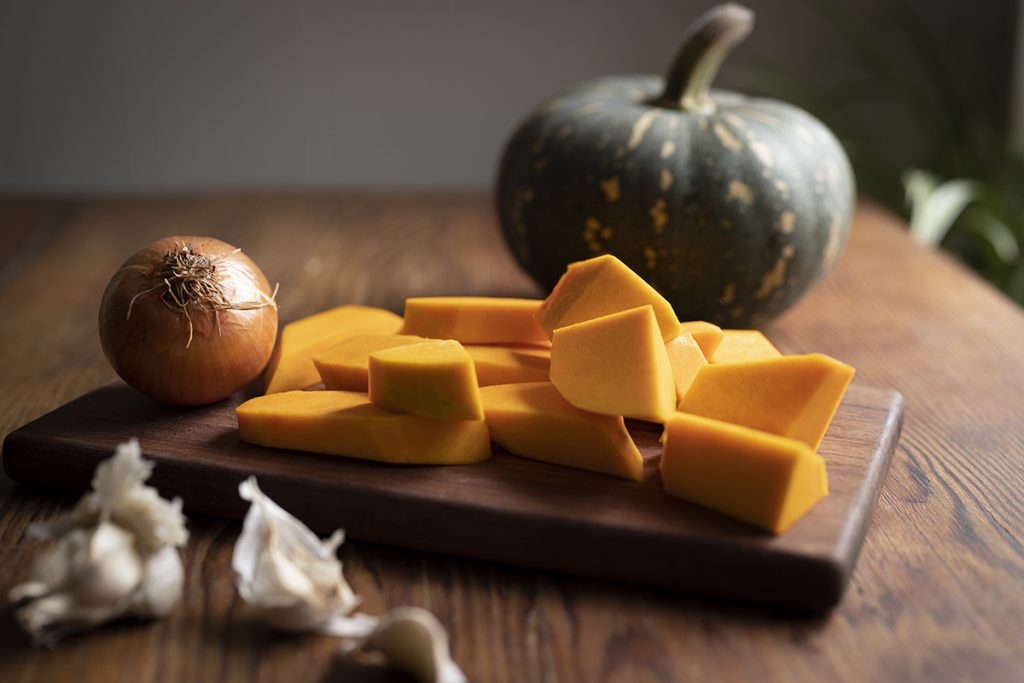 What's your favourite way to jazz up a pumpkin soup?
********
What's in season for June?
Broccoli . Cabbage . Coriander . Pumpkin . Daikon . Onions . Eggplant . Radishes . Baby Beets . Chillies . Potatoes . Salad greens .