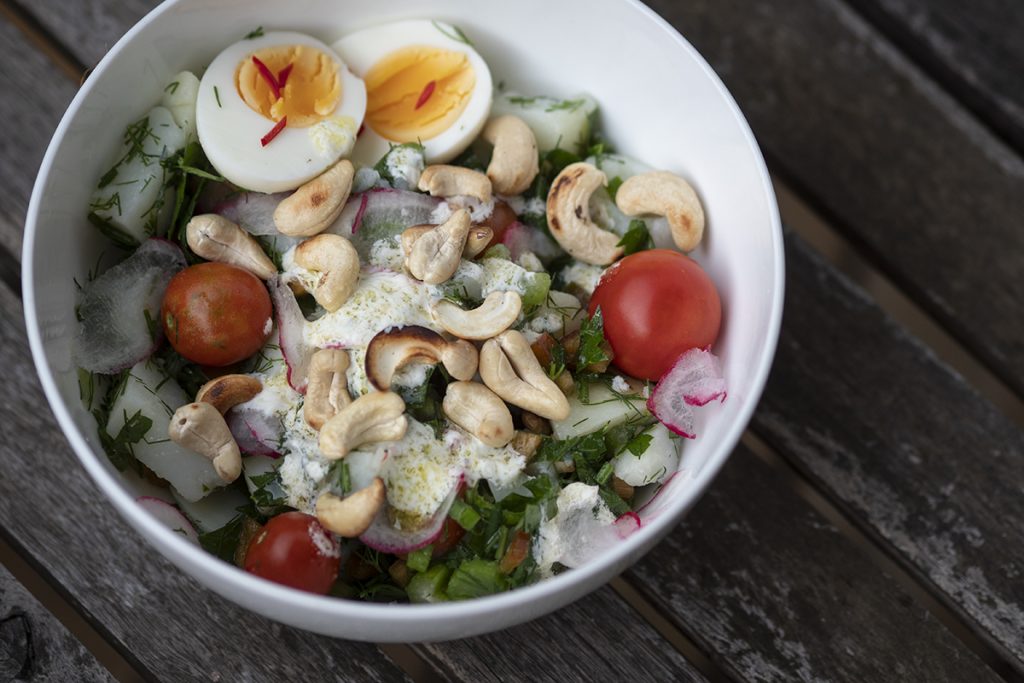 We've got a suped potato salad, details on our upcoming Good Vibes Working Bee AND a recap on our second panel discussion. Phew! It's been quite a week. (Not sure, how to go about ordering your organic vegetables online over the Easter break? Details at the bottom of the post.) 
A big thank you
To everyone who came along to our second panel discussion on Wednesday night at Estabar. Surrounded by some of Newcastle's local legends, it was a great evening discussing the benefits of supporting local and what we can do as both consumers and businesses. Massive thanks to Bec from Estabar and Ro from High Tea with Mrs Woo  for their contagious enthusiasm.
---

Good Vibes Working Bee
Saturday 20th March 9am at the Cardiff farm. If you have a wheel barrow, a brush cutter, whipper snipper, muscles, enthusiasm and an hour or two to give — we would love to see you — as we have rather a lot of weeds! Skip the gym this weekend, we've workout for you that will leave you with nothing but seriously good vibes, oh and FREE SEEDLING GIVEAWAY for all you legends keen to come and give us a hand.
When: 9am Saturday 20 March
Where: 73-75 Main Road, Cardiff Heights
What to bring: own gloves and if you have one; wheel barrow, brush cutter, whipper snipper, rake, shovel and ENTHUSIASM.
Extra Goodness: We have some beautiful seedlings to give away for your valuable time — a variety of native trees, shrubs, bushes and general pollinator encouragers!
---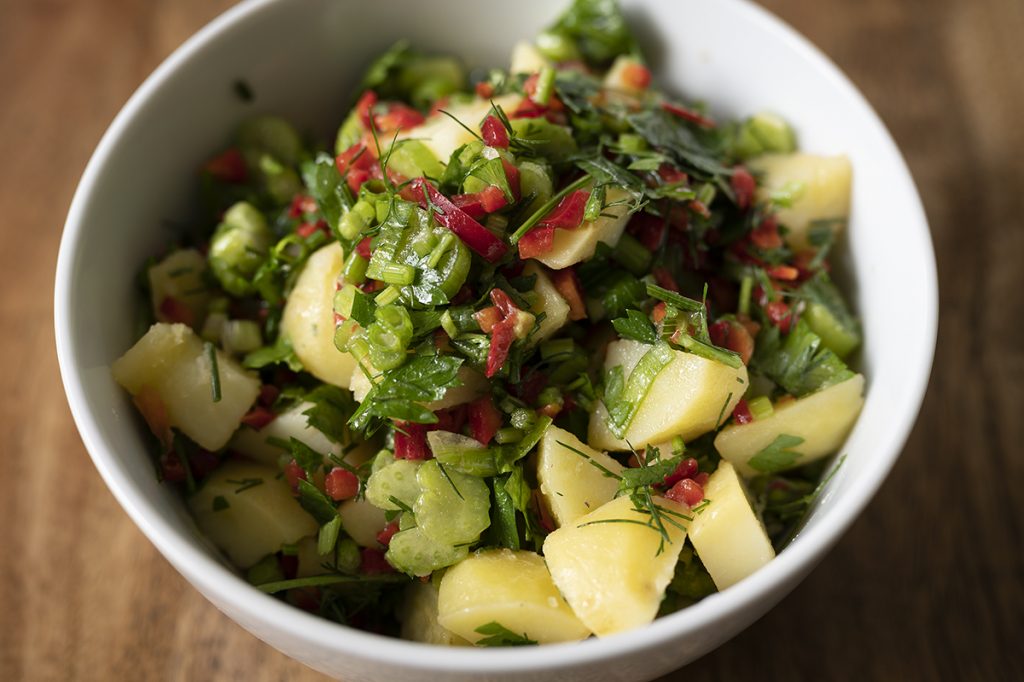 Potato Super Salad
potatoes
dill
celery
capsicum
tomatoes
flat leaf parsley
cashews
egg
Dressing
dijon mustard
one clove of finely diced garlic
olive oil
squeeze of half a lemon
natural yogurt
salt to taste
Peel, chop and steam your potatoes, allow to cool, then add finely chopped dill, parsley, celery, tomatoes, radishes and capsicum. If you want it to remain gluten free, vegan, and nut free, just add your dressing and call the crew for dinner. If you want to add the SUPER. Additional; toasted cashews, natural yogurt (to the dressing) and a boiled egg or two. For the dressing, in a jar add all your dressing ingredients and shake it like you mean it.
---
We have a tiny tweak for our harvest and delivery day over the Easter break – same delivered fresh organic vegetable goodness, just on a different day!
Delivery Day – Thursday 1st April
Delivery Day – Friday 9th April
---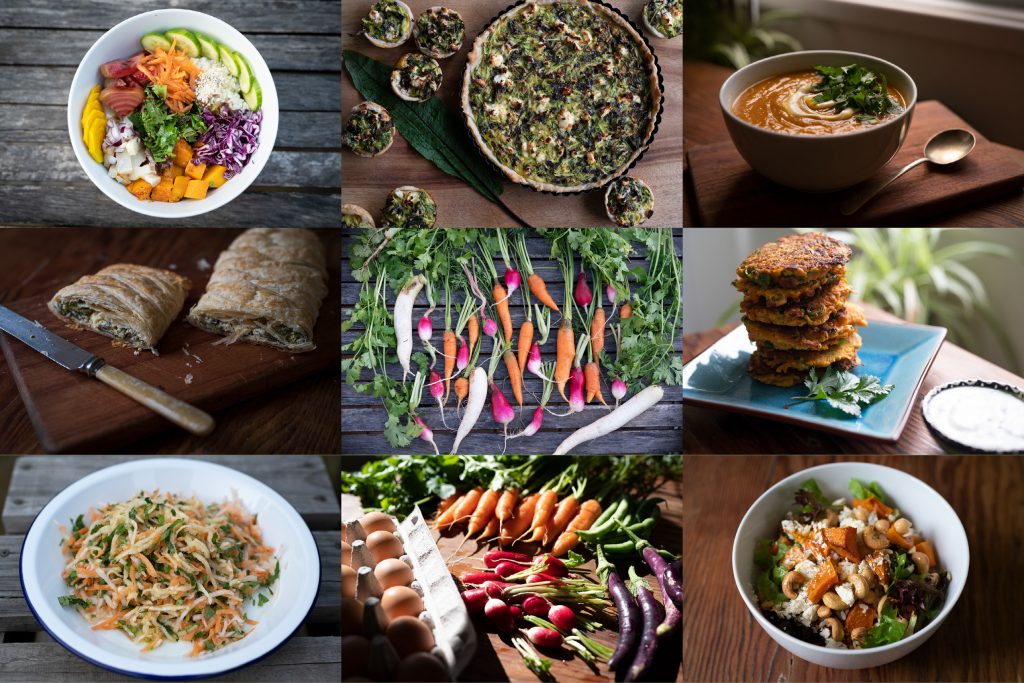 ---
What's in season when you order your organic vegetables online – Autumn?
Beetroot . Basil . Carrots . Celery . Coriander . Cucumber . Daikon . Dill . Eggplant . Lettuce
Parsley . Potatoes . Pumpkin . Onions . Radishes . Salad greens . Silverbeet . Spring Onions . Swiss Chard . Tomatoes . Zucchini
Ordering your organic vegetables online with a FeedBox means healthy, tasty vegetables at your door each week!
---
At Feedback Organic we acknowledge the traditional owners, custodians and elders past and present of the Awabakal and Worimi people — land on which we farm and come together as community.