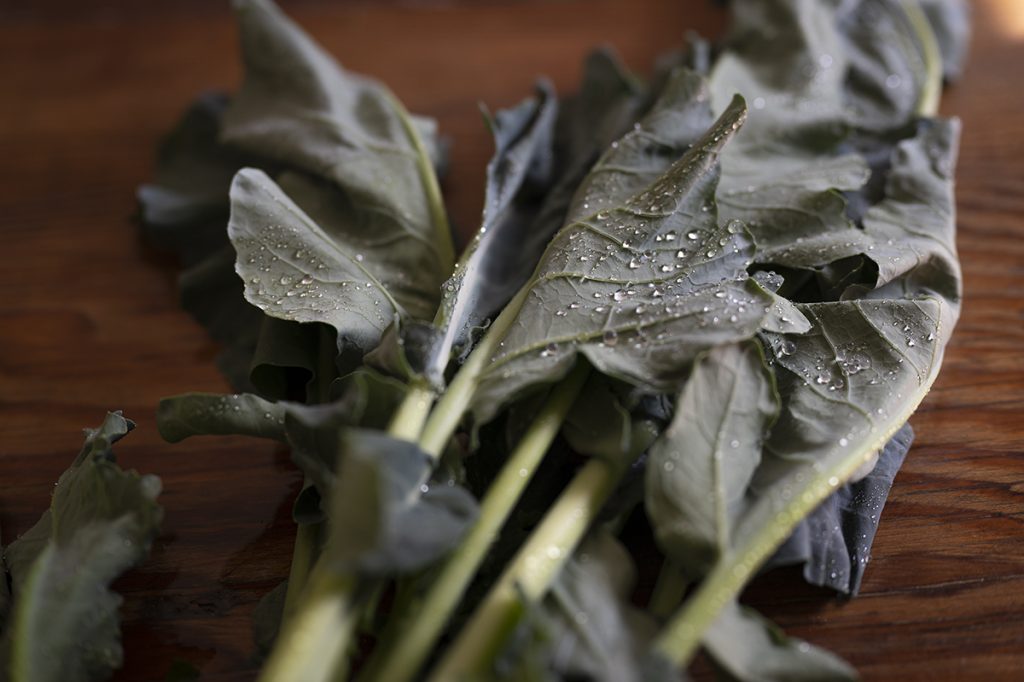 Not sure what that fancy large green leafed vegetable is? That dear vegetable lovers is the delightful green goodness of broccolini!
Same goodness as broccoli, just a whole bunch cuter – also a cross between broccoli and kale. The way to eat broccolini is in a similar fashion to any other cookable leafy green that you would normally serve. This particular dish can be dressed up in countless ways, or keep it simple and eat as is! 
Broccolini and Chickpea Curry
a tablespoon or so of vegetable oil
one finely sliced onion
finely diced garlic
finely diced fresh ginger
1 teaspoon each of cumin, coriander, turmeric and mustard seeds
1 can of (drained) chickpeas
salt to taste
roughly chopped broccolini (leaf and stems)
In a large pot, over medium heat add oil, cooking onion garlic and ginger until soft and fragrant. Adding in spices and cook for a further few minutes. Add chickpeas and broccolini, cover and cook until broccolini is just soft. Serve with some flat bread, a dollop of natural yogurt, a side of rice and a cheeky bit of chutney perhaps. Optional extras: add potatoes, silverbeet, carrots.
(A super quick and easy recipe , no longer than ten minutes to pull it together.)
---
What's in season for November?
Baby Beets . Broccoli . Broccolini . Cabbage . Carrots . Cauliflower . Daikon .
Potatoes . Onions . Radishes . Salad greens . Silverbeet . Snow Peas . Swiss Chard . Turnips
Subscribing to an organic veg box delivery like FeedBox means healthy, tasty vegetables at your door!
---