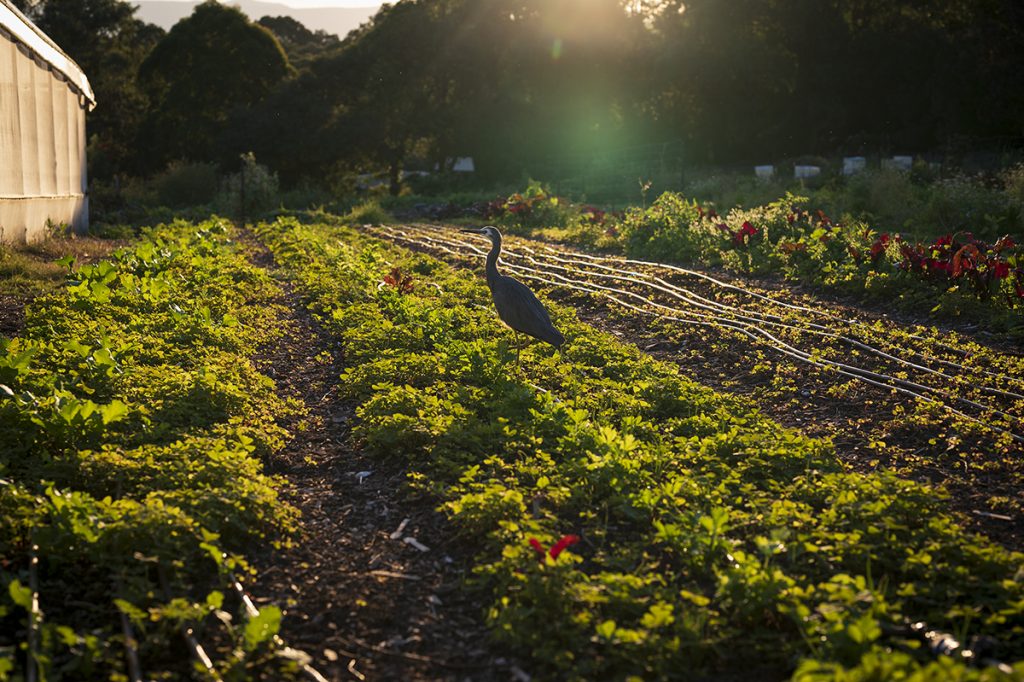 AUTUMN SEASONAL PRODUCE – Planting out the season
The autumn light bouncing off all of the farm corners is particularly beautiful here in Newcastle at the moment.
While the growing season has been mild and we could use a little rain — just 14mm for the month of April — as a result, yes things are a little dry, however the afternoons have been glorious though. There's a gentle warmth to the sun, new seedlings are popping their heads up and the white faced heron is commencing the evening produce patrols for the day. It's certainly a beautiful time to be at the farm!
In other seasonal news, while the snow peas and beans are climbing to the sky, celery, pumpkin and eggplant are still looking great, the zucchini? Like its tomato friends it's just about time to call it a day. Urban farm growing is a constant cycle. With one crop ending, another begins and yet another is needing thinking about. We are looking forward to the cooler months ahead, new seedlings to be planted out, end of the season produce still to enjoy and above all incredible vegetables to eat.
BUY A FEEDBOX AND SUPPORT LOCAL URBAN AGRICULTURE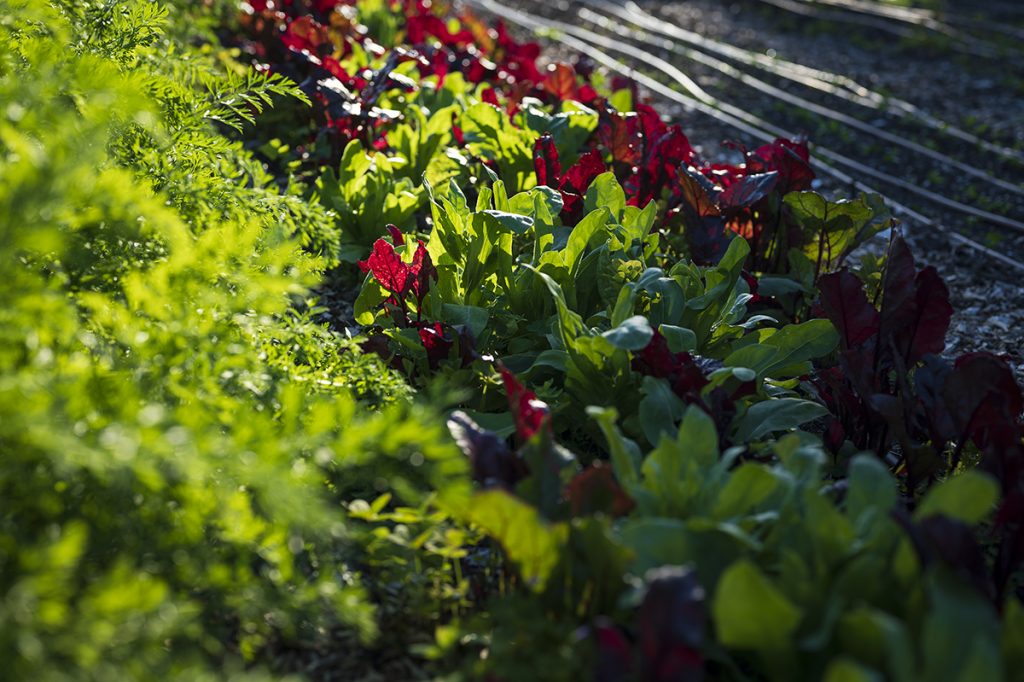 Planting Seasonal Produce = Seasonal Eating
Taking inspiration from the South America arepa, these little corn based handfuls of deliciousness are being teamed up with pretty much everything at the moment.
Originating from the northern region of South America, the tasty arepa is made up of ground corn dough. Firstly, taking water, cornmeal and a pinch of salt, you are forming a rough dough which is then cooked up. Whether you are grilling, baking them, or frying — importantly the arepa can be used as a carrier for pretty much anything (and taste particular delicious with melted cheese!)
Team arepa up with all your FeedBox produce (however you would normally use them) or simply eat with a cracker of a seasonal salad. Yummo!
---
Seasonal produce for Autumn 2021
Beetroot . Basil . Beans . Carrots . Celery . Cucumber . Dill . Eggplant . Lettuce .
Potatoes . Pumpkin . Onions . Parsley . Radishes . Salad greens . Snow peas . Spring Onions . Swiss Chard . Tomatoes .
Passionate about supporting seasonal produce? Love connecting with community? Subscribing to a veggie box like FeedBox is a great starting point.
---
At Feedback Organic we acknowledge the traditional owners, custodians and elders past and present of the Awabakal and Worimi people — land on which we farm and come together as community.