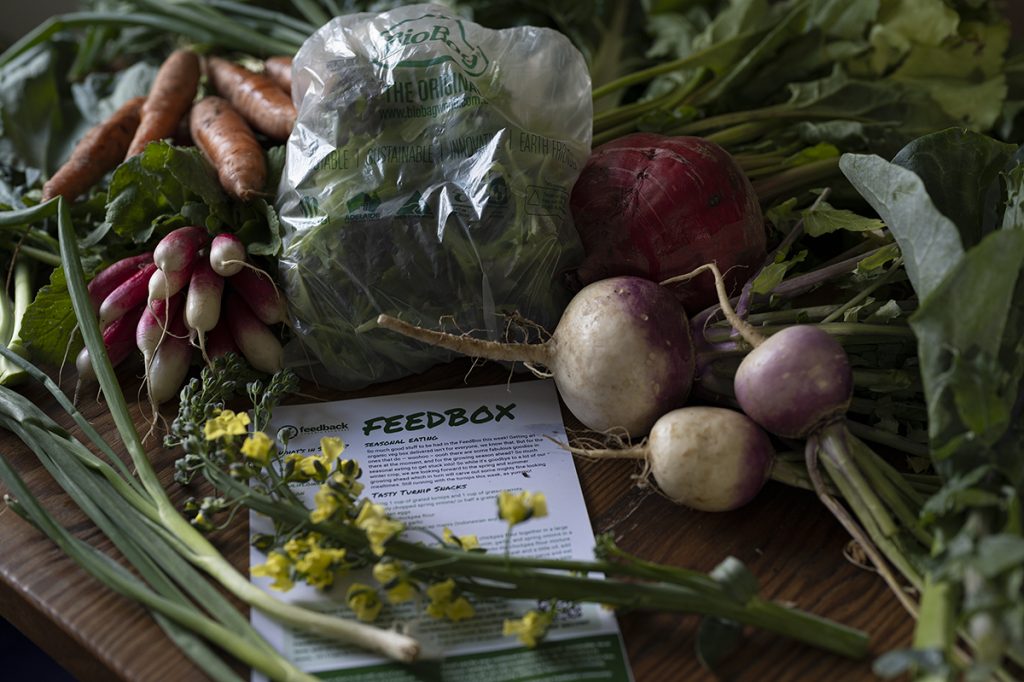 You might have noticed that some of our locally grown vegetables are now coming in a little BioBag. Rest assured it's totally compostable, and actually made out of a resin called Mater-Bi (produced by Novamont – an Italian research company developing plastic alternatives that enable a circular economy). Australian made, these little bags can be returned to the earth as harmless organic matter with no microplastics or toxic residues anywhere microorganisms are active. Pretty cool huh! That's why we have teamed up with the good folk of BioBag, because as you all well know, nourishing the soil and making sure it's as healthy as possible is one of the things Feedback stands by. Healthy soil, healthy produce, healthy community — pretty simple really. 
Just like this weeks recipe! Another easy one, as we know there are countless other things to be doing, rather than spending hours in the kitchen. Here's to tasty, seasonal (healthy) dishes – cheers!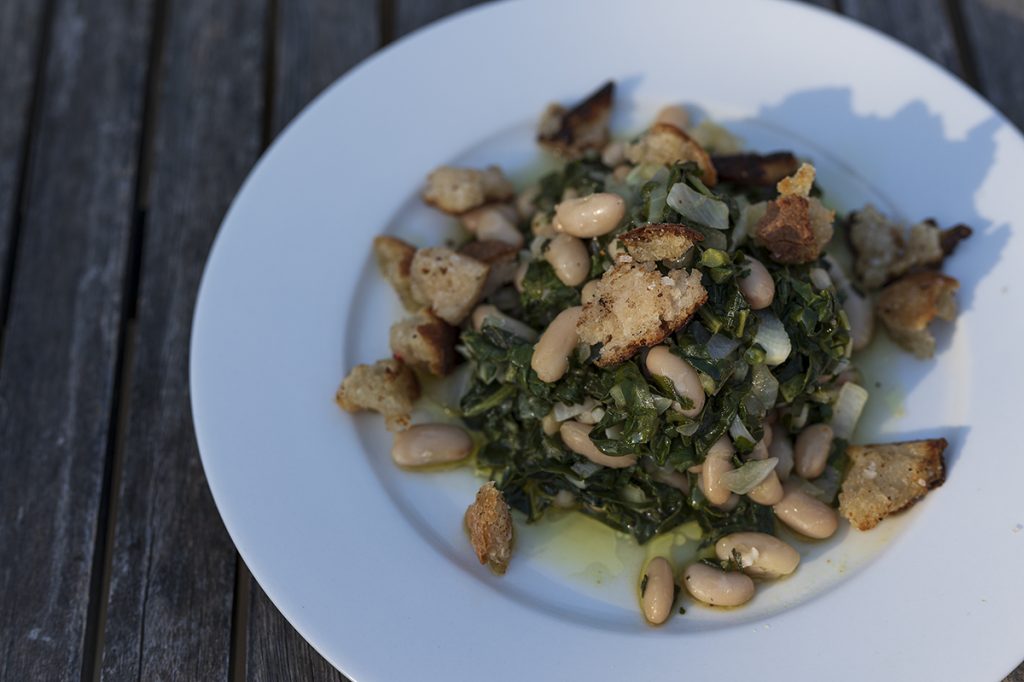 Greens and Beans
1 can of cannellini beans
enough greens to make you feel virtuous (silverbeet, broccoli stems,)
a couple of good glugs of olive oil
2 garlic cloves
1 small onion diced
salt to taste
stale sourdough
In a large pan with your olive oil, add garlic and onion, gentle cook off until translucent and smells amazing. Adding in your roughly chopped leafy greens. If the pan is too small and the leafy green goodness too large, add it in smaller quantities until wilted down. Adding salt to taste and your can of cannellini beans, cook for a further 5 minutes or so. Set aside. In another pan add some large broken up stale bread in with a couple of glugs of olive oil and garlic — chunky style pangritata – fry until bread chunks are golden and crispy and simply add to your Greens and Beans. Buon Appetito!
---
What's in season for October?
Baby Beets . Broccoli . Cabbage . Carrots . Cauliflower . Daikon .
Potatoes . Onions . Radishes . Salad greens . Silverbeet . Snow Peas . Swiss Chard . Turnips
Subscribing to a organic veg box delivery like FeedBox means healthy, tasty vegetables at your door!
---