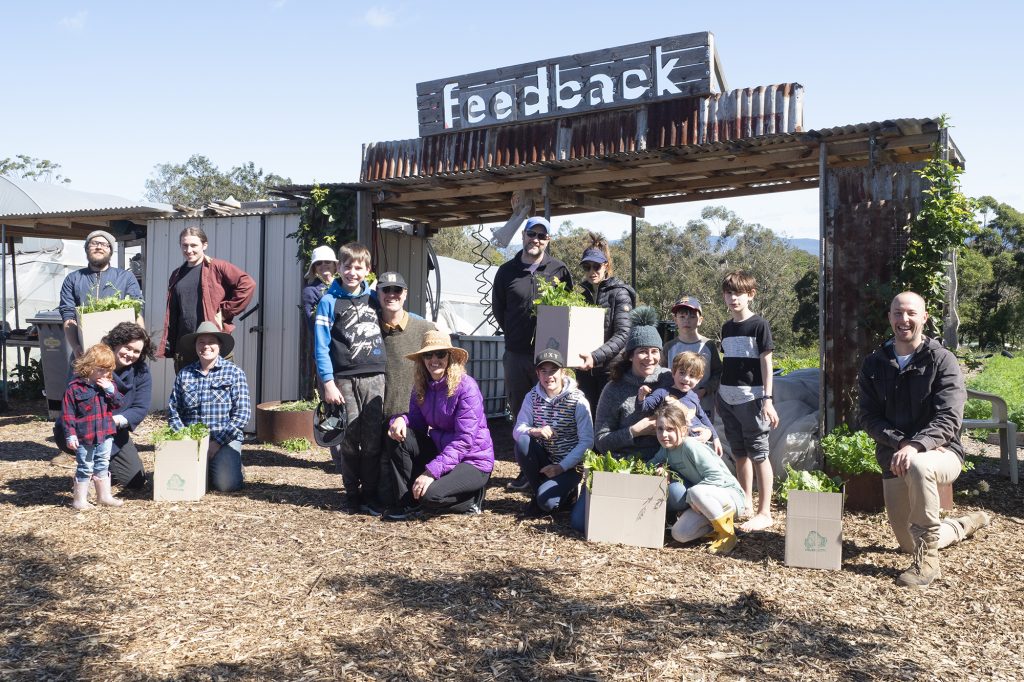 Family Open Day at our Urban Farm here in Newcastle
Such a great day it was! So good to see so many kids and adults come out for the morning and spend some time at the Feedback Organic urban farm. We were lucky enough to have another Open Day with beautiful weather — sure it was a little breezy — but it was lovely to introduce our urban farm concept to some new faces, while giving big air hugs to some of our regulars.
As a community farm, Feedback is a fairly unique one in which we both grow (organic) and process compost food waste in a relatively small urban area. All of which happens, right here, in the heart of Newcastle, NSW. Obviously we are all keen beans, but also think it's a pretty amazing sustainable model, and method that really is growing our community's food future.
---
What's in season for August?
Baby Beets . Broccoli . Cabbage . Carrots . Cauliflower . Chillies . Coriander . Daikon .
Potatoes . Pumpkin . Onions . Radishes . Salad greens . Silverbeet . Snow Peas . Swiss Chard .
Subscribing to a veg box delivery like FeedBox means healthy, tasty vegetables at your door.
If you missed out on our Family Open Day, tickets for our Spring Open Day are now available. See you there!
---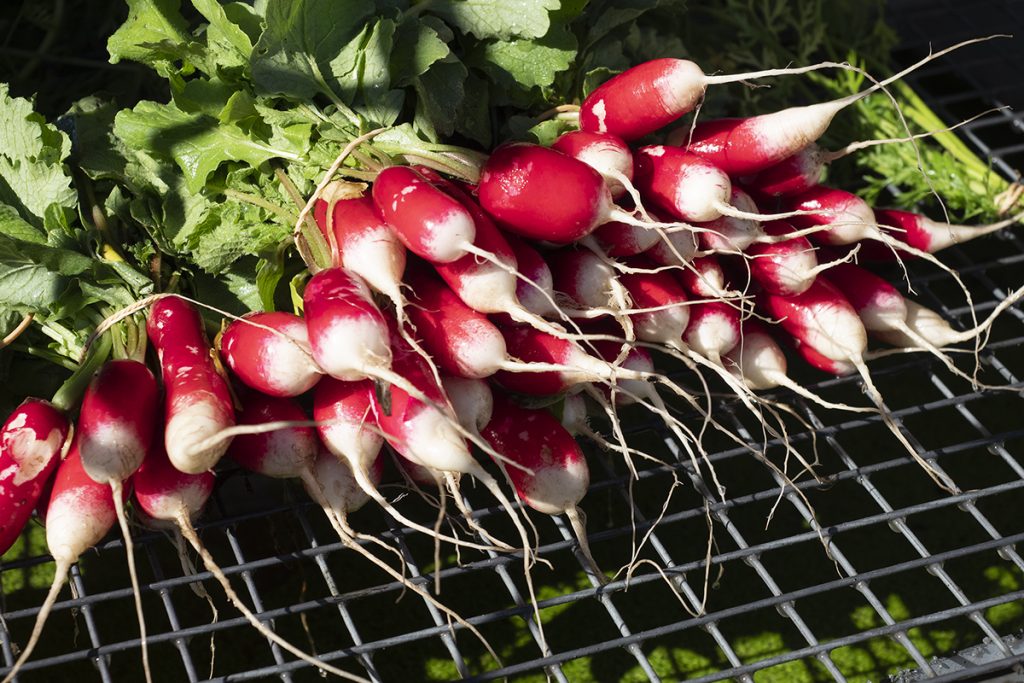 For those that are all rad for radishes, this is David's go to favourite roasted radish dish that has been made countless times over the seasons. Let us know what you think!
Roast Radish, Prosciutto and Gorganzola
French Breakfast radishes
olive oil
lemon juice or lime
thyme
gorgonzola cheese
prosciutto
Take one whole bunch of freshly washed and dried French Breakfast radishes, laying them out on an oven tray and the drizzling with olive oil and sprinkling with a little thyme. Cook those beauties at about 180C for approximately 15 minutes, then adding your layer of gorganzola and thin strips of prosciutto. Adding in a squeeze of lemon juice or lime and cook for a further 5 minutes in the oven.