Are you new to getting a veg box delivery?
Start with getting to know exactly what is in your FeedBox and then how to go about using up every part it. Still want more ideas? We're here for you Feedboxers!
But first, you might have heard of our FoodCycle program? Just like the FeedBox it's an important part our closed loop model of sustainably converting food waste into food. Food scraps to compost, compost to soil, soil to farm, farming to food, food to our bellies. Anything left over? Well that goes back to the compost to begin again — zero waste at every point!
While the vegetable box delivers fresh produce to locals, FoodCycle collects from the local community. A zero waste solution that collects your food waste weekly, turning it into compost, which is then used on our local urban farm. The pilot program began in Newcastle, August 2019 and while Covid-19 slowed things down a smidge last year, we are now up and well and truly running! Collecting from local cafes, restaurants, schools, households, we're are also asking those big questions – where is your food waste going? If you are keen to be involved, you can find your nearest FoodCycle bin here or simply give us a call.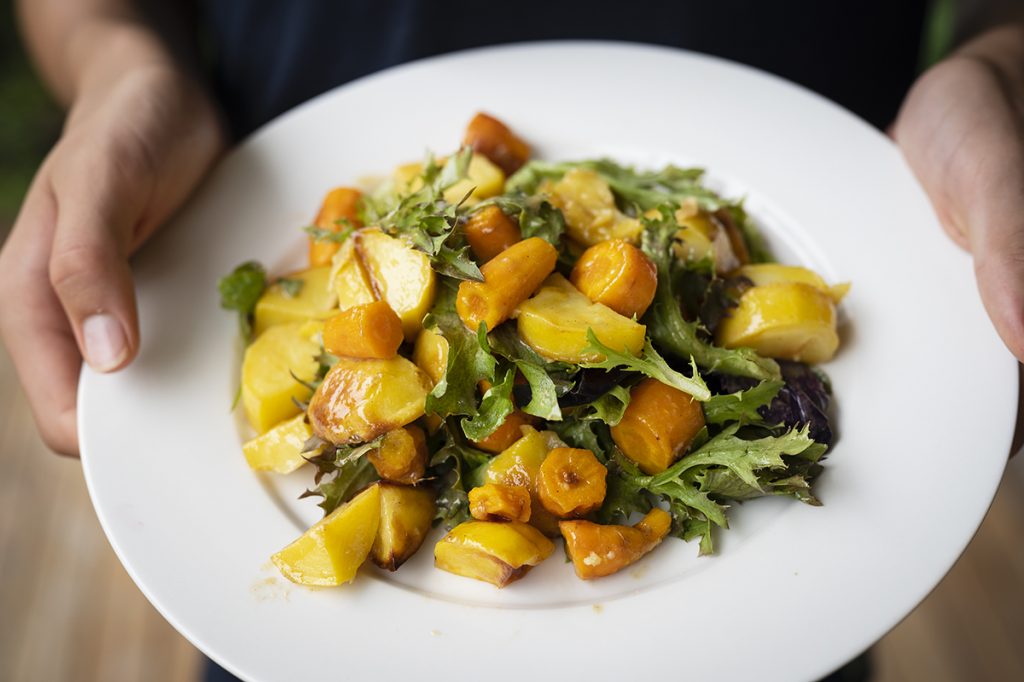 A Sumptuous Roast Carrot and Potato Salad
1 bunch of small carrots – roasted
 olive oil
several potatoes peeled and roasted
salad greens
roughly chopped coriander (optional)
finely diced spring onions
2 tablespoons of tahini
olive oil
small clove of crushed garlic
 juice of a lemon
1 teaspoon of Dijon mustard
*Optional extra: Add some puy lentils and fetta for another layer of deliciousness!
Once your carrots and potatoes are roasted, this salad is all about the building of the layers. In a glass jar, add all your salad dressing ingredients and give it a good shake. This dressing will keep in the fridge for a couple of days if you have extra.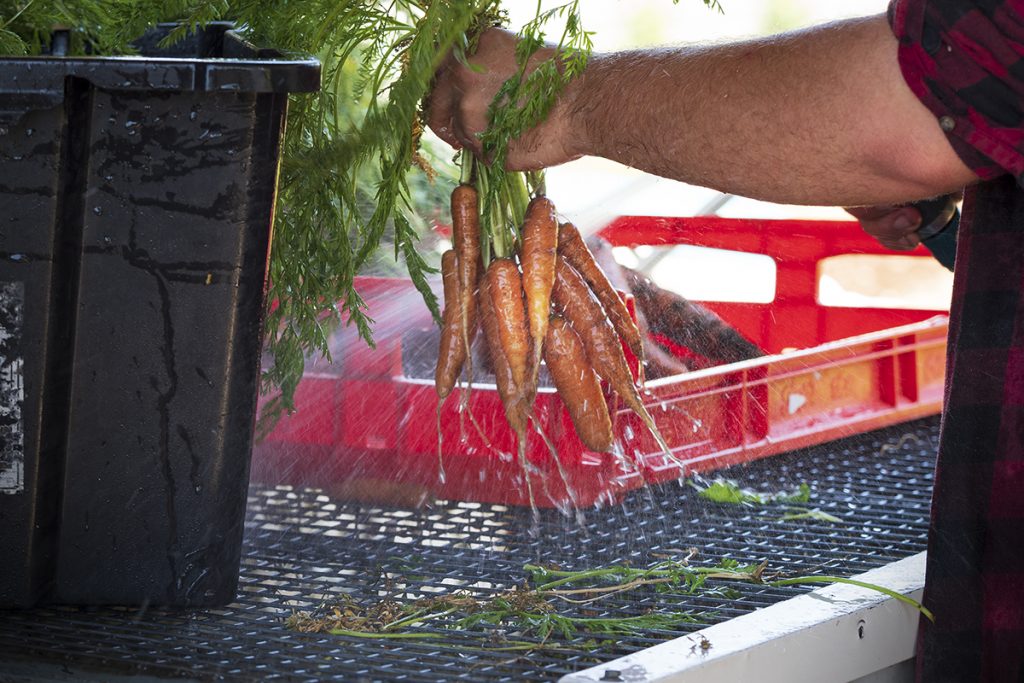 ---
What's in season for your February 2021 veg box?
Baby Beets . Basil . Carrots . Coriander . Cucumber . Lettuce
Potatoes . Onions . Oregano . Radishes . Salad greens . Silverbeet . Sorrel . Spring Onions . Swiss Chard . Tomatoes . Zucchini
Want a local veg box delivery? Subscribe to a FeedBox and we'll get healthy, tasty, seasonal vegetables to your door each and every week!
---
At Feedback Organic we acknowledge the traditional owners, custodians and elders past and present of the Awabakal and Worimi people — land on which we farm and come together as community.