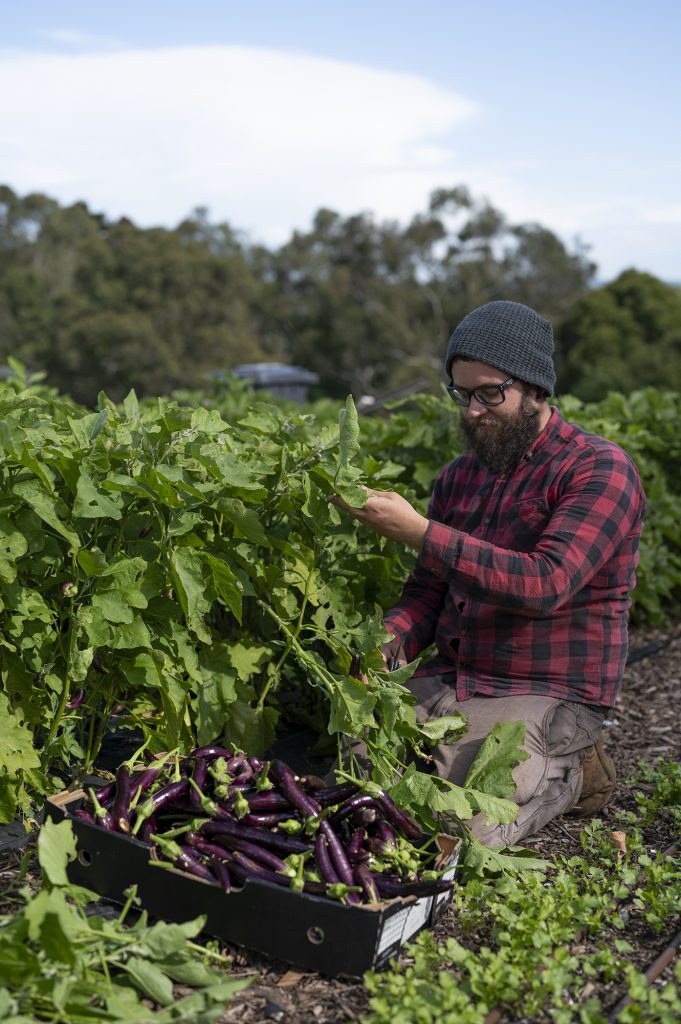 Dhal is one of the most versatile dishes to make. No matter what sort of lentil you use, it's a healthy, budget friendly base for countless dishes. Lucky for us, it also goes incredibly well with an abundance of vegetables. The FeedBox this week is similar in content throughout May, as these vegetables really are at their peak deliciousness!
What's in the FeedBox this week?
Broccoli . Coriander . Onions . Pumpkin . Daikon . Eggplant . Radishes . Baby Beets . Chillies . Potatoes .
Salad greens .

Chunky Dhal
Ingredients: 
garlic
ginger
onion
potatoes
pumpkin
carrots
red lentils
teaspoon or so of cumin
another teaspoon or so of coriander
1 more teaspoon of turmeric
vegetable oil
stock
salt to taste
natural yogurt
fresh coriander
Instructions: Gently fry in some vegetable oil, your diced garlic, onion and ginger. Add in your spices and cook until fragrant. Add in roughly chopped potatoes, carrots and pumpkin, then a cup or so of red lentils. Pour enough stock in to just cover the vegetable and lentil mixture- adding more if need be. Cook until all soft. Eat with rice, extra coriander, a dollop of natural yogurt and a little chilli sauce.
Still need a few other dinner ideas? Try this tofu salad- or switch the tofu round for chicken!
For coriander, daikon, radish- Kickin' it Tofu Salad